NLC yet to pay Sh4 billion to Mombasa landowners displaced by SGR, court told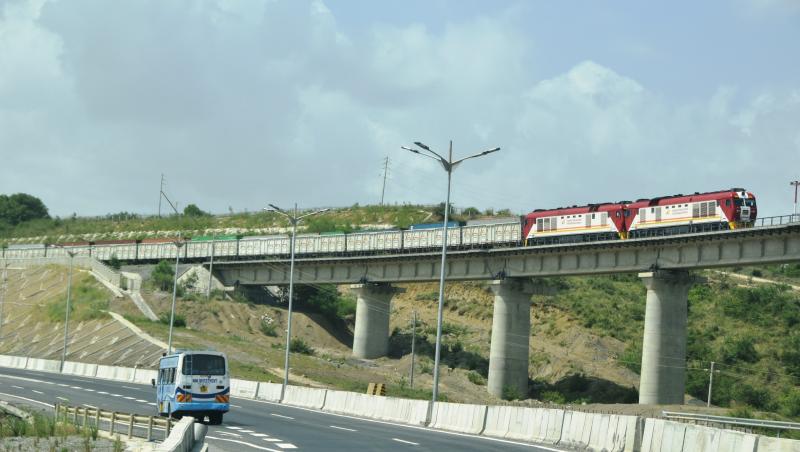 The Government is yet to pay Sh4 billion to landowners whose property was compulsorily acquired for the construction of the Standard Gauge Railway (SGR) five years ago.
National Land Commission (NLC) lawyer Solomon Mbuthia on Wednesday told Justice Charles Yano there was a court order stopping the payment.
Mombasa tycoon
Mr Mbuthia asked Justice Yano to set a date for the hearing of an application by the NLC seeking to have the judge set aside his instructions on freezing compensation.
"Unless this court urgently intervenes by setting aside the ex parte orders it made on November 6, 2017, public funds stand to be unnecessarily wasted by paying of interest at prevailing market rates for all properties acquired by the Government for compensation," Mbuthia said.
The lawyer complained that it had taken too long for the application to be heard despite having been filed one year ago.
Justice Yano ruled that the application be heard on February 21, after Mbuthia said he had served other parties in the suit.
Mbuthia claimed the order was in conflict with others that had been issued by a similar court in Mombasa.
The lawyer cited a case in which African Gas and Oil Company and another company had sued the Attorney General and the NLC, and in which Justice Anne Omolo, on March 23, 2017, ordered that the companies owned by Mombasa tycoon Mohamed Jaffer be compensated Sh2 billion.
Mbuthia said Justice Omolo had also ordered other companies to be paid more than Sh2 billion but the State had not paid the money to those who were eligible because of the order issued by Justice Yano.
NLC, the lawyer said, also insisted that Kahia Transporters and Trade Lead companies, which had gotten the order stopping the payment of billions of shillings in compensation to landowners at Miritini, had no land for compensation.
Specific project
"The plaintiffs have failed to disclose to this court that the alleged properties are situated in Mombasa and not in Kwale where the compulsory acquisition for land for a specific railway project took place in 2015," he said.
But the two companies, through their lawyer William Mogaka, insisted that a parcel of land, which the Government compulsorily acquired from residents, belonged to them.
The two companies said they had filed in court the title deeds they were issued in 2016 confirming them as the rightful owners of the plots in question.