Naivasha grows as conference destination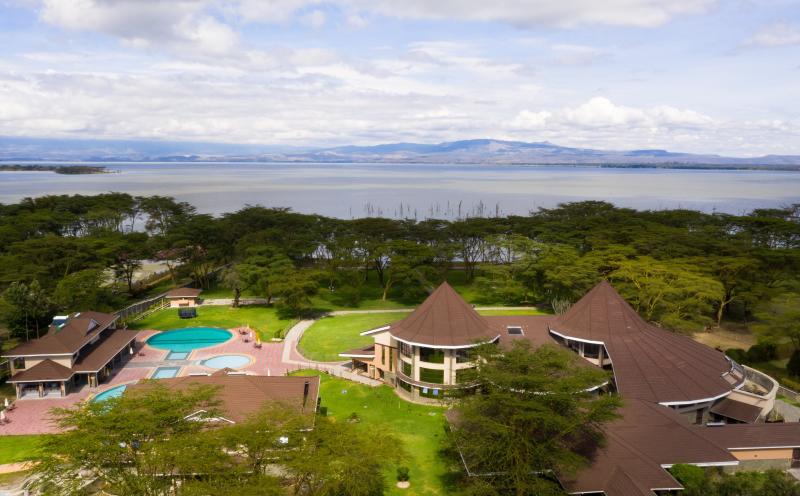 Mention Naivasha, and flowers immediately come to mind. Its high temperatures, volcanic soil and plenty of fresh water from Lake Naivasha have not only propelled the area but Kenya into the flower garden of Europe, raking in Sh80 billion a year.
But growth in the meetings industry worldwide is increasingly attracting investors to Naivasha wanting to cash in on its climate and proximity to Nairobi.
This has transformed what used to be a dusty town, 90 kilometres west of Nairobi, into a tourism destination.
Today, the number of hotels and resorts next to the lake has outnumbered flower farms and Naivasha has become a perfect weekend getaway for Nairobi's burgeoning middle class.
This transformation is set to inch a notch higher with the opening of Lake Naivasha Resort. With its 96 rooms organised in cottages, 16 conference rooms that can sit 1,200 people, a business centre, an amphitheatre and gardens overlooking the lake, the resort is styled as a conference cum holiday destination.
General Manager Timothy Njaga says the hotel is a mark of confidence by investors in the underutilised potential of tourism around the lake. "Naivasha is just as warm as the Coast during the day and just an hour and a half drive from Nairobi," he says.
Unexploited potential
"Indicators are that this market has not been exploited fully," he says.
Superior Hotels, which owns the resort, has two other facilities that sit next to Lake Naivasha - Sweet Lake Resort and Masada Hotel.
It recently acquired and is in the process of turning around West Wood Hotel in Nairobi, pushing to six the number of establishments it owns across the country.
Other new establishments include Nest Boutique Hotel. Its proprietor Ronnie Muraya agrees with Njaga, adding that Naivasha has the capacity to host a very high number of visitors.
But local leaders say the Government has not marketed the area as a tourist destination. "We should not concentrate too much on traditional (channels) in the tourism sector. We have grown up fed with propaganda that the Kenyan Coast is the most favoured tourist destination," former Naivasha MP John Mututho told the press two weeks ago.
"This has hindered development of towns outside the coastline."
On Moi South Lake Road where temperatures can hit 30 degrees on a normal afternoon, billboards by dozens of hotels now overshadow signage by flower farms.
This influx offers more choices for tourists but also tougher competition between players.
"You constantly have to innovate. Conference tourism is not just about giving people a room to meet but also the technology to enhance their experience, and it is constantly changing," says Njaga.