Farmers to get potato harvesters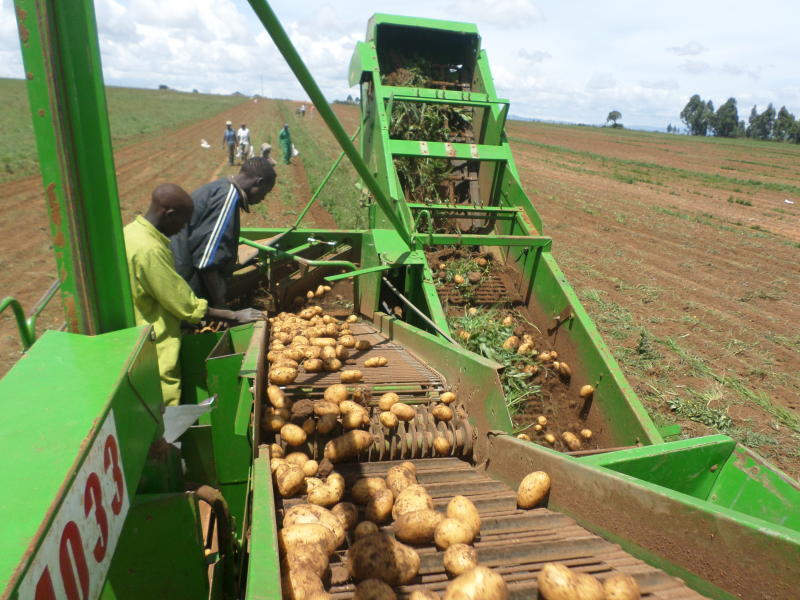 Tractor and equipment companies Bayer East Africa and Tinga have partnered to empower smallholder farmers increase their produce by lending them potato harvesting machinery.
The firms said the project that kicked off in Meru County aims to showcase the importance of mechanising agriculture.
"Using a potato harvester greatly reduces post-harvest loss because all the tubers are removed from the soil and there is minimal cutting and damaging," said Tinga Manager Titus Musyoka.