Turkana wind project to earn firm billions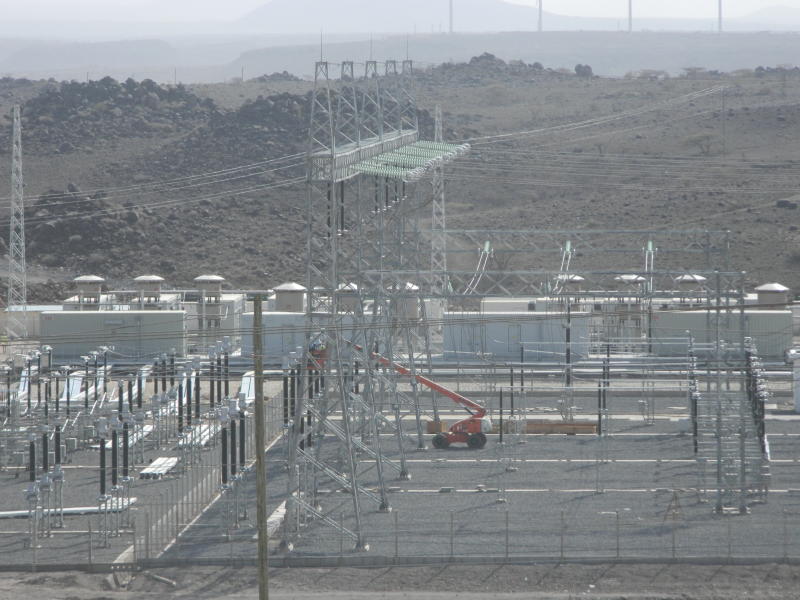 Lake Turkana Wind Power project (LTWP) will now sell electricity to Kenya Power at a 50 per cent discounted rate, it has emerged.
The arrangement, however, comes with a rider that the power distributor's purchases from the firm's Marsabit wind farm will have to cross a certain threshold.
This could undercut other power producers as a 50 per cent discount would reduce the per unit cost of electricity to about Sh4.4 from Sh8.8 (7.53 Euro cents).
It is also comparable to the cost of hydroelectricity, currently the cheapest, at about Sh3 and geothermal at Sh7 per unit.
Kenya Power will, however, have to purchase close to 1.5 billion units of electricity before it can start to enjoy the 50 per cent discount on the current tariff.
According to LTWP, at the current rate of power generation by the plant and purchase trends by Kenya Power, the electricity distributor can cross the threshold in 10 months.
"Whenever power purchase reaches 1.46 terawatt hours at any point during the year (about 1.46 billion kilowatt-hours), we will sell electricity to Kenya Power at half the price for the remainder of the year," said Rizwan Fazal director at LTWP.
"In the interest of that, KPLC should try and reach this threshold as quickly as possible." At a rate of Sh8.8 per unit, it would mean the wind plant will have earned more than Sh11.2 billion per year before it can start selling power at the discounted tariff.
It is not clear whether Kenya Power would pass the benefits to power consumers considering the Power Purchase Agreement (PPA) with LTWP sets the tariff at Sh8.8 per KWh. There are, however, clauses on the discount once the 1.46 billion KWh threshold is achieved.