County stops payment of Sh1.6b suspicious bills pending investigations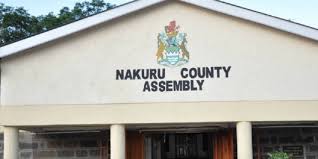 The Nakuru County government has stopped payment of pending bills amounting to Sh1.6 billion to suppliers and contractors.
According to Governor Lee Kinyanjui, an audit on the pending bills had unearthed massive irregularities.
"The audit I instituted last year in pending bills amounting to Sh2.8 billion that my government inherited exposed deeply entrenched graft in procurement," said Mr Kinyanjui.
He noted that out of Sh2.8 billion claims his administration inherited, only Sh 1.2 billion was paid to suppliers and contractors who had genuine claims.
"The audit inspection raised serious questions which are being addressed," he said.
Making his first state of the county address, Kinyanjui said his administration was seeking the help of the anti-graft agency and the Director of Public Prosecutions on appropriate action to be taken against the employees, suppliers and contractors implicated.
"Suppliers and contractors who will be found culpable will face the full wrath of the law. We are taking measures against all persons who were involved in fraudulent activities aimed at siphoning public resources," he said.
The county chief assured residents that his administration had taken measures to combat corruption.
"The recent corruption risk assessment of the Nakuru County executive and assembly we received from the Ethics and Anti-Corruption Commission recently, which detailed procurement irregularities, fraudulent acquisition and disposal of public properties and abuse of office at the devolved unit, helped us take preventive measures," he said
The county government has also embarked on improvement of local revenue collection through sealing of loopholes and creation of alternative revenue sources.
The initiative instituted last September has stated bearing results, with the county treasury announcing increased revenue collection in the 2017/2018 financial year. According to Kinyanjui, revenue collection increased by Sh320 million.
To further strengthen revenue collection, the county government is in the process of formulating the Nakuru Revenue Authority Bill.
The county treasury said it was seeking to further enhance its efforts to collect property tax through the use of the recently acquired geospatial plan and valuation roll.