Lamu must embrace industrial production, says Governor Twaha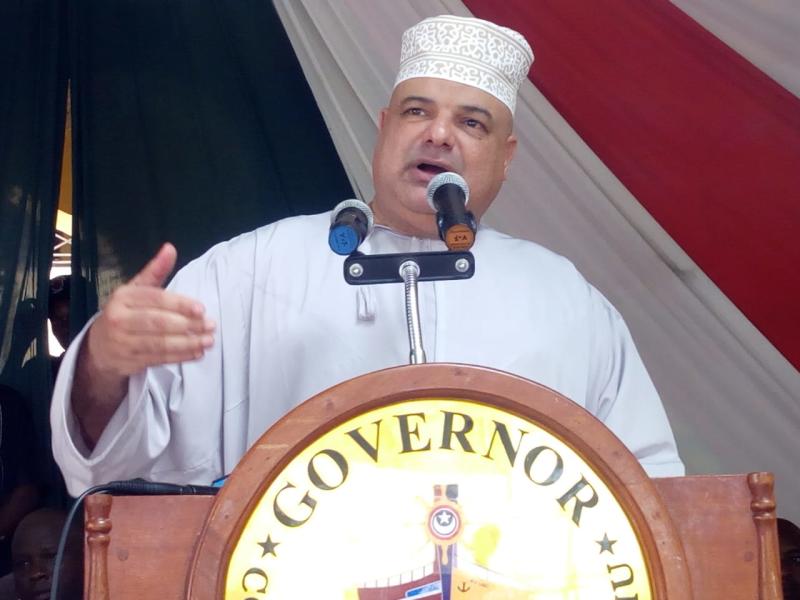 Governor Fahim Twaha on Monday said the county should venture into industrial production to grow economically.
Mr Twaha said it was no longer tenable to continue relying on tourism and fishing as the two sub-sectors were faced with many challenges, including competition from other regions.
"Lamu has to look beyond tourism and fishing. We need to encourage investors to set up here so we can create jobs and generate revenue. Our county has a lot of unexploited potential," he said.
"Furthermore, why shouldn't we engage in industrial production when we have that potential? All we need to do is to entice investors to set up here," said the governor, who was accompanied by Tourism Executive Dismas Mwasambu.
This came as fortunes in the county show an upward trend. According to Kenya Airports Authority data, more than 200,000 international guests have visited the county this year despite insecurity fears.
"Records show the sector has been resilient, especially with insecurity fears in July following the Milihoi attack carried out by suspected Al Shabaab agents," said Mr Mwasambu.
"The sector is recovering well from the effects of travel advisories that negatively impacted our economy over the years."
Mwasambu said the resurgence of tourism was courtesy of a collaboration between the county government and other stakeholders, including those in the security and hospitality sectors.
He said the county government set aside Sh20 million in the current financial year to help improve the sector.