CS Keter calls for investigations into power poles cartel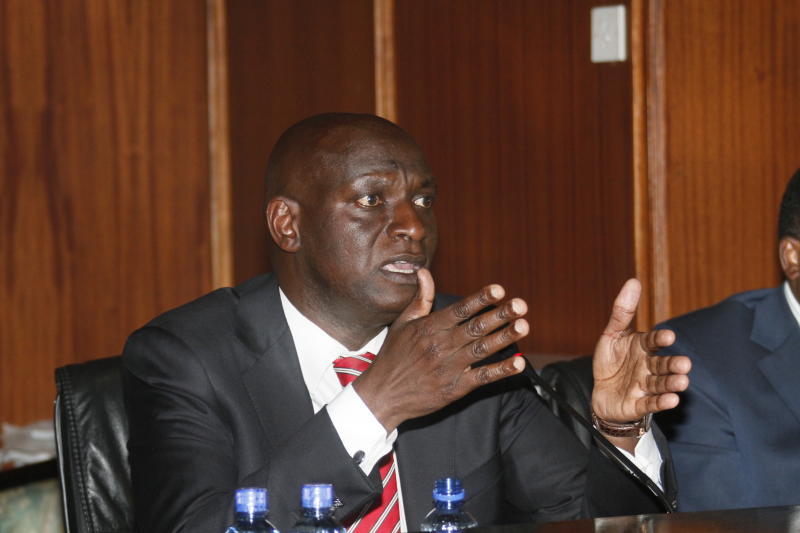 The Energy ministry called for investigations into claims that senior government officials are running an electricity poles supply cartel.
An expose by the Saturday Standard revealed that a top government official and two Cabinet Secretaries were at the apex of a cartel that has been supplying treated wooden and concrete poles to Kenya Power since 2013.
"Anyone involved in illegal price fixing and manipulation of suppliers should be immediately investigated and charged. Consumers must be protected," Keter said yesterday.
The Energy ministry has witnessed a series of scandals in the recent past touching on parastatals under it- from Kenya Power, Kenya Pipeline Company as well as the Kenya Electricity Transmission Company (KETRACO) - involving billions of shillings.
Electrification programme
Observers say a campaign to connect more homes to electricity has provided a fertile ground for graft. Demand for poles is estimated to have hit 450,000 due to the ambitious electrification programme. In the last few years, the total value of pole tenders has grown to Sh5 billion.
Through price-fixing, reserving bids, restricting players and collusion with senior Kenya Power officials, a cartel comprising about 40 treatment plants spread across the country has completely ring-fenced the contracts, supplying poles at approximately twice their market value.
The cartel has also made sure that to supply the poles, one must be a member of an association which is included in the power firm's pre-qualification documents.
One of the CS's who owns a treatment plant is a member of the association while the other exclusively relies on three proxy companies who fetch the poles from a treatment plant in Rift Valley, mostly for Rural Electrification Authority tenders.
The top government official is also a member of the association but his kin runs a firm in Kajiado County which specialises in concrete poles and another plant in Eldoret.
At some point, Kenya Power had attempted to run wooden poles suppliers out of town to benefit of the concrete pole supplier. According to our sources, membership to the association costs a company Sh50,000 which is renewable annually. When a tender came up recently, the association invited members to a meeting at Milele Resort in Nakuru to discuss "KPLC Restricted Tender."
"We would request that only key decision makers attend from your plant," the communication sent to members read.
According to a member of the association, it is during such meetings that pole prices are fixed and tenders divided.
In an internal communication on one tender seen by the Sunday Standard, the association fixed the price of a 10 meter pole at Sh11,200 exclusive of VAT.
Pole costs
In terms of breakdown, the association decreed the total cost of production per pole to be Sh8,787, transport to supplier at Sh700 and administration costs of Sh273.
Lawyer Apollo Mboya has written to the power firm demanding details of legal briefs handled by external lawyers and amounts paid to them.
Mboya said the information was to help in enforcement of constitutional values on consumer rights, leadership and integrity, and national values.
Chinese firm in deal with State
Chinese manufacturer, AVIC International, has entered into an agreement with the Government to support the training of technical skills in the country