UK firm loses legal battle as Supreme Court bins Triton case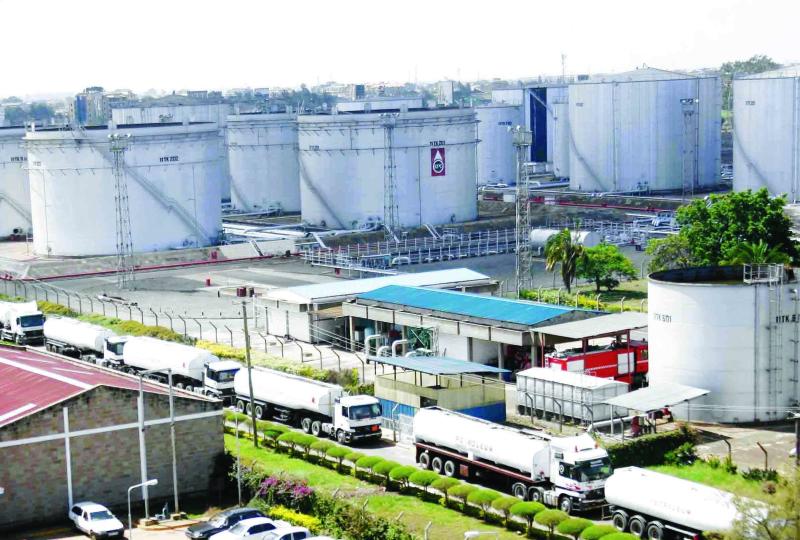 The Supreme Court has declined to hear a case filed by a UK firm over an alleged debt of Sh3.6 billion.
The court found that Glencore Energy Limited's claim did not relate to interpretation of the Constitution or public interest.
Chief Justice David Maraga, his deputy, Philomena Mwilu, and justices Smokin Wanjala, Njoki Ndung'u and Isaac Lenaola unanimously agreed that the agreement between Glencore and Kenya Pipeline Company (KPC) was private.
Glencore lost the case before the Court of Appeal, which also denied it a certificate to go to the Supreme Court.
The firm, however, went to the apex court, claiming that the case was of public importance as the Court of Appeal had not appreciated that its right to property had been breached by KPC's failure to pay the money.
"Upon consideration of the facts in this matter, we agree with the written submissions by counsel for the respondent (KPC) and find that the decisions of the two courts below were based on interpretation of the provisions of the private transportation and storage agreement between Triton Petroleum Company (Triton) and the respondent and the collateral financing agreement between Triton and the applicant (Glencore)," ruled the Supreme Court.
"These are not issues of general public importance, which transcends the circumstances of this particular case. In the circumstances, we find no merit in this application and we accordingly dismiss it with costs to the respondent."
The Court of Appeal set aside a ruling by the High Court that would have seen Kenya Pipeline pay $40,330,379.75 (about Sh4 billion at the current rate) over the Triton oil scandal.
Glencore, one of Triton's financiers, had accused KPC of unlawfully releasing 31,752 tonnes of petroleum products to oil marketers without its consent under the collateral financing agreement and a judgement was passed against the State firm.
KPC was in 2012 ordered to pay Glencore the amount, including a three per cent annual penalty if they defaulted on the court award.
But KPC denied responsibility in the entire oil scandal and placed the burden on Triton, saying the company was the sole owner of the oil products.
The court heard that Glencore had failed to mitigate its losses by continuing to finance Triton despite non-payment of debts that had accrued from June 2008 to November of the same year.