Doubts over whether power prices will come down after tariff reviews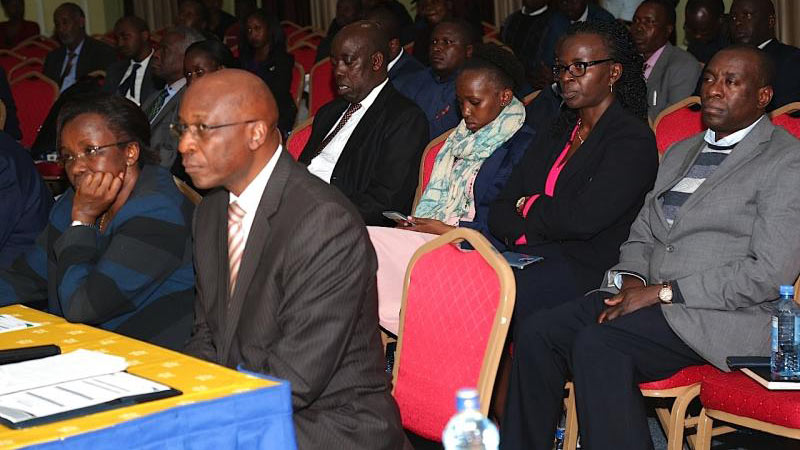 Power consumers have expressed doubt on the State's promise that power prices will come down beginning August upon completion of the ongoing electricity tariff review.
The Energy Regulatory Commission (ERC) has undertaken a tariff review, in which it increased the consumption charge but also scrapped the monthly fixed fee.
This, according to lobbies representing commercial and domestic consumers, would have the effect of pushing up power prices.
ERC and Kenya Power, however, said they have reviewed downwards the Fuel Cost Charge, Foreign Exchange Fluctuation Adjustment and the Inflation adjustment, hence the overall bill will come down despite the increase in the consumption charge.
Last reviewed in 2012, the components, would be rebased in line with the March 2018 price of crude oil, foreign exchange rates and inflation.
The new billing structure, which ERC is currently subjecting to a public consultation, is expected to come into effect next month.
ERC said the review was based on the need to make power affordable to consumers as well as enable the utility firms to remain sustainable.
Increase bills
Manufacturers said the new tariff would push up the cost of electricity, with tabulations by some manufacturers using the proposed tariff showing an increase in their power bills.
"The promise was that energy costs would go down. That is what we expect from the tariff review. But from what we have seen so far, the base tariff has been raised," said Sylvester Makaka from the Kenya Association of Manufacturers at a public consultation forum in Nairobi yesterday.
"Our worry is what is going to happen to the variables like the fuel cost and foreign exchange adjustment. We think that it should be capped at some level to control the volatility."
"In as much as there is need to ensure that the power utilities remain viable, we also want industry to remain healthy and competitive. The country also needs to have affordable tariffs to continue attracting investments," he added.
In the new review, the lifeline tariff where low-income earners pay subsidised rates has been capped at 15 units of power per month from the current 50 units.
The tariff will also attract a higher rate for energy consumption of Sh12 per unit, compared to the current Sh2.50 per unit.
The Consumers Federation of Kenya (Cofek), however, noted that the new structure would disadvantage low-income earners, who have now been moved to a new band after lowering the lifeline cap to 15 units.
"There are people that are vulnerable, consuming between 16 and 50 units a month and they need to be protected. They should have ideally been left in the lifeline tariff," said Secretary General Stephen Mutoro.