Munyes: New KPC line set to cut costs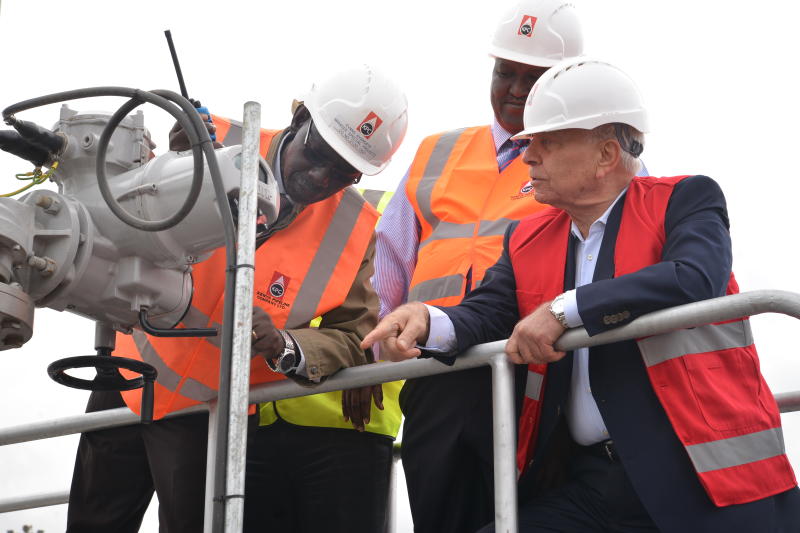 The Government says the cost of fuel will reduce in August after Kenya Pipeline Company finally took receipt of the new Mombasa-Nairobi pipeline from the contractor, Zakhem International.
The new line has been dogged by controversy including a two-year delay and rise in costs as the contractor sought payments for the extended work period.
Kenya Pipeline has also doubled the capacity of its storage tanks at the Nairobi depot, which it said would reduce waiting time for oil tankers delivering petroleum products at Mombasa.
The lower prices are expected to come from reduced use of trucks in moving petroleum products from the coastal city as well as the amount of time taken by ships to unload products at the Kipevu Oil Storage Facility.
Oil marketers incur waiting costs whenever ships take long to discharge fuel, which is factored in the retail prices.
The promised reduction in pump prices might, however, be eroded if the National Treasury goes ahead to reinstate value added tax on petroleum products in September.
Petroleum Cabinet Secretary John Munyes said the pipeline would result in savings of about Sh42 billion over a six-year period.
"Prices will come down by August. The Sh1 per litre that we have been reimbursing the truckers is now off... demurrage costs will be lower," he said yesterday at the KPC depot in Industrial Area when the company received the first batch of fuel pumped on the pipeline.