KIFWA meets with Government hoping to solve cargo transport hurdles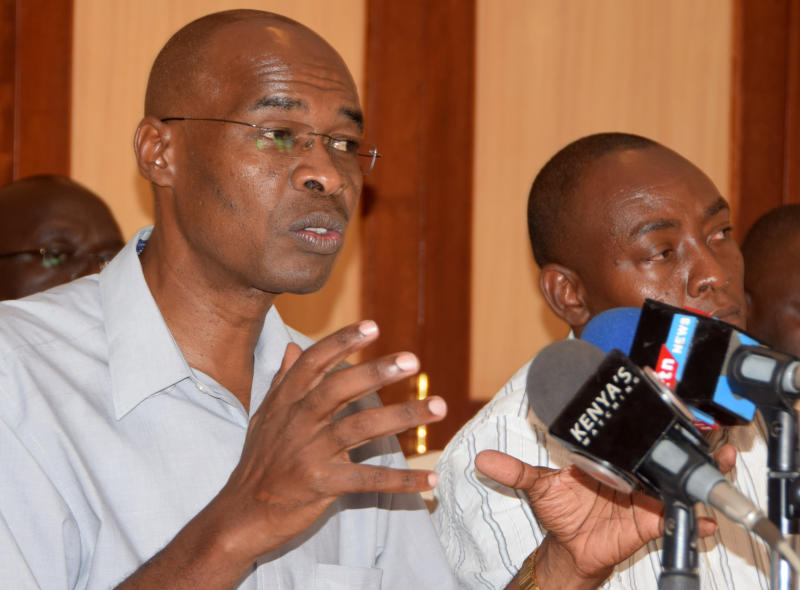 Clearing agents in the country will today (Friday) meet with government hoping to resolve bottlenecks that they say are causing losses worth Sh3 million daily via the Standard Gauge Railway (SGR).
In a convention that also ropes in all stakeholders who ferry cargo via the rail, The Kenya International Freight and Warehousing Association (Kifwa) are hoping that any detention fee for containers might also be slashed.
Kifwa said that the last mile cargo transport module had also led to agents making losses.
"We are coming from a point of frustrations with constant complaints," said Kifwa chairman William Ojonyo.
"Why is it that we have containers only leaving 300 a day and only 100 empties coming back meaning 200 are not being evacuated through SGR because of the initial problems of congestion and inefficiencies in identifying and placing those containers," he said.
He added that government was also losing revenue adding that after the meet those losses could be reversed.
"Averagely the clearing agents are losing $30,000 dollars per day in detention of containers. Money which goes to offshore accounts, meaning that Kenya is collecting for other countries," he said.
The forum is dubbed Supporting SGR for a Better Economy and will bring together CS Transport James Macharia, Kenya Railways, Kenya Ports Authority and the Shippers Council.
Mr Ojonyo said that KPA had moved to address the turnaround of trucks reducing it to four hours from ten by introducing the smart gate initiative.