Java House future rests on parent sale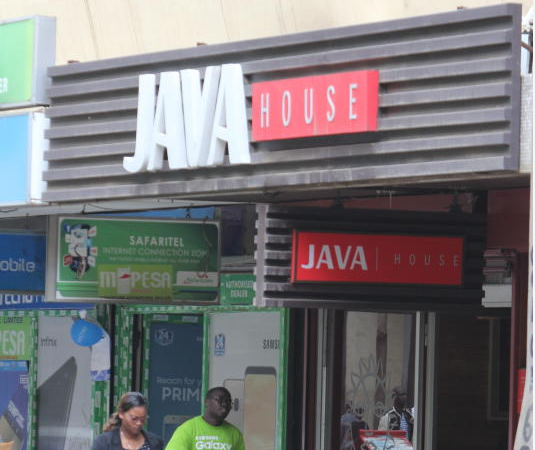 NAIROBI, KENYA: A tussle for the investment arm of Abraaj Holdings is set to put the future of Java Coffee House and the investments held in Kenya under the Abraaj Africa Fund III in uncertain waters.
Th New York-listed Colony Capital reached an agreement for the sale of Abraaj's funds management business in Latin America, sub-Saharan Africa, North Africa and Turkey and the group's Limited Partnership (LP) interests in the underlying funds.
The investment management arm bought Java from Emerging Capital Partners last year.
Reuters had reported on Tuesday that Abu Dhabi Financial Group company had made a conditional $50 million (Sh5 billion) offer to buy private equity firm Abraaj's investment management business.
Joint liquidators
Another New York-based firm, Cerberus Capital Management, was also reported to have offered $125 million (Sh12.5 billion) before the private equity firm was placed under liquidation.
A Cayman court put Abraaj Holdings up for liquidation under Simon Conway of PwC Corporate Finance and Recovery (Cayman) Limited and Michael Jervis and Mohammed Farzadi of PricewaterhouseCoopers, which means that its subsidiaries will be sold to pay off debts.
"Subject to the final sealed order of the Cayman Court, this ensures that the rights of all stakeholders can be protected while the company and the (liquidators) promote a consensual restructuring of the company's obligations," said a communique from Abraaj Communications Director Mitali Atal.
The court also approved an application by the investment arm to appoint Deloitte's David Soden and Stuart Sybersma as joint liquidators of the fund management business, which will enable the holding company and investment arm to independently pursue court-supervised restructuring plans.
Abraaj said the separation will result in "minimal" impact on the portfolios.
"The court-supervised restructuring of AH will have minimum impact on the day-to-day operations of the management of the funds and their portfolio companies," the notice read.
Although Abraaj had split its investment management business from the holding company when controversy hit the firm in a row with investors, liquidation of the parent company looks to change ownership and value of the business.
Investors will be eying key Java outlets after the Dubai private equity firm was put under liquidation.
News that the holding company is on sale has created interest on which of the premium outlets is up for sale.
Java House has been on an expansion binge, racking up 56 outlets in the region including six in Uganda and one in Kigali, Rwanda. In Nairobi alone, the retailer has 40 outlets.
Abraaj also holds a 10 per cent stake in milk processing firm Brookside Dairy, 21 per cent stake in Seven Seas Technologies and 56.2 per cent share in Avenue Healthcare.