Who Uhuru met, what discussed at G7 Summit
NAIROBI, KENYA: President Uhuru Kenyatta's tour to Canada for the G7 Summit was a busy one going by the photos on his official Facebook page with him meeting government officials and top corporate leaders.
The G7 Summit focused on economic growth, climate change and security.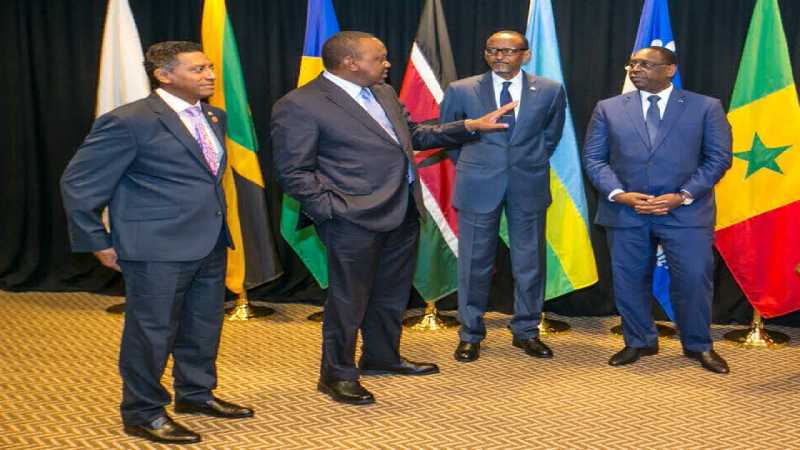 The President met Presidents Macky Sall of Senegal and African Union chairperson Paul Kagame, who is Rwanda's President, ahead of the G7 "outreach segment" on Saturday (June 9) to align the continent's message at the Summit.
On the same day he met President Macky SALL of Senegal where he briefed on the plan to open Embassy in Dakar within four months to boost trade and people ties.
In talks with Sall, Uhuru noted that the opening of the embassy in Dakar will be a big step in raising the level of engagement with that part of the world.
He said Kenya sees Senegal as an important entry point in its quest to expand trade in terms of the African Continental Free Trade Area (AfCFTA).
"The AfCFTA we agreed in Kigali has to be supported by bilateral actions. And so we are reaching out to Senegal to expand our trade frontiers and boost people-to-people relations necessary for trade," the President said.
President Sall invited President Kenyatta to visit Dakar in January as keynote speaker at a major conference and to continue to solidify ties.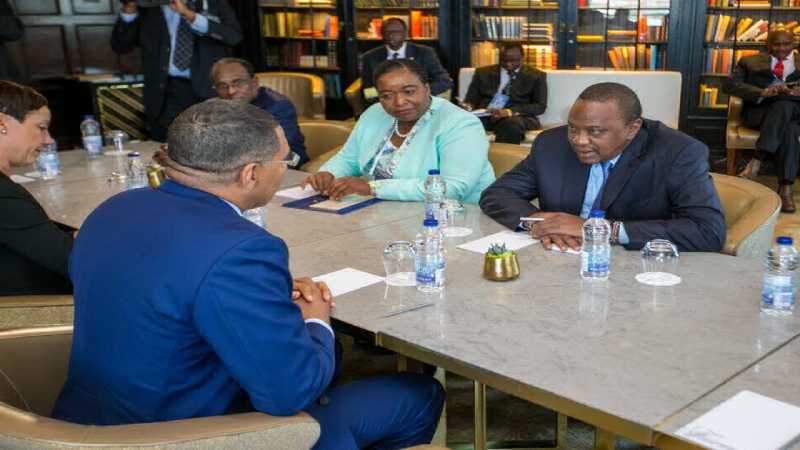 The Saturday meeting was not wrapped until he held bilateral talks with Jamaican Prime Minister Andrew Holness, Quebe?c Premier Philippe Couillard and Canadian Prime Minister Justin Trudeau.
The discussion with Jamaican Prime Minister touched on collaboration between the two nations including; culture, athletics, trade and flights.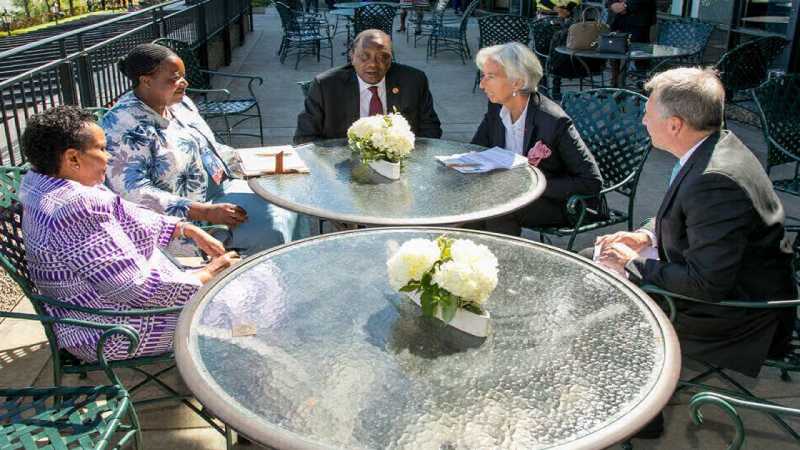 On Sunday Uhuru held talks with South African President Ramaphosa focused on deepening bilateral and trade relations.
The two leaders agreed to hold an investment conference in Nairobi in the last quarter of the year, that will focus on promoting intra-Africa investment and specifically investment into South Africa and into Kenya.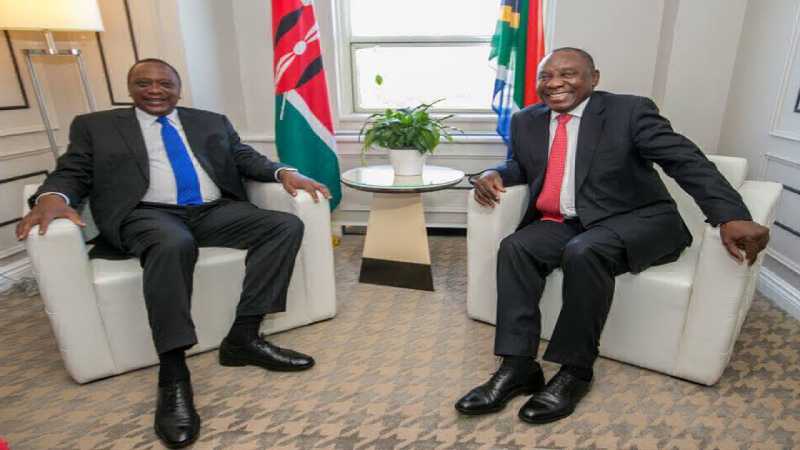 At the meeting in Quebec City in Canada on Sunday, the two leaders resolved to strengthen bilateral relations including to work on immigration where progress has been made.
They also agreed that President Kenyatta will make a State Visit to South Africa as soon as possible at a date to be advised through the usual diplomatic channels.
Other key leaders President Uhuru met on Sunday include IMF Managing Director Christine Lagarde, UN Secretary General António Guterres and World Bank CEO Kristalina Georgieva whom he discussed with the realignment of the Bank's funding to reflect the Big Four Agenda as well as the Bank's infrastructure projects in Kenya.
June 10 he met with MasterCard Foundation chief Reeta Roy.