Cooperative societies oppose proposed amendments in Sacco laws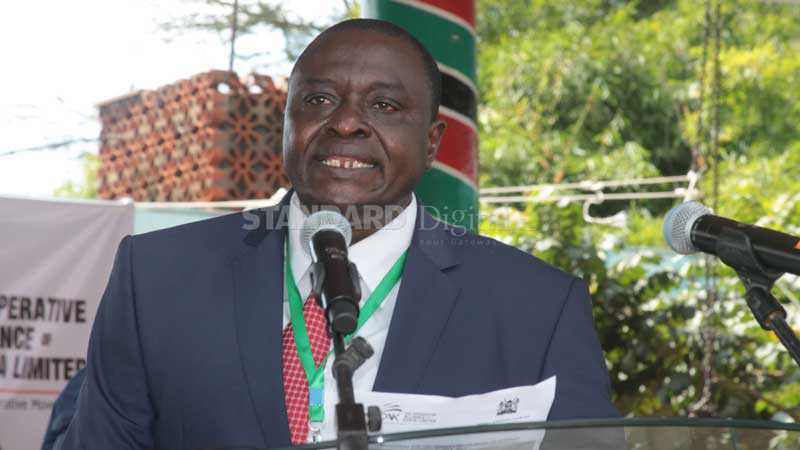 An umbrella of the cooperative societies in Kenya has opposed proposed changes in the Cooperative Societies Act and the Sacco Societies Act.
The Co-operative Alliance of Kenya (CAK) says the proposed changes contained in the Miscellaneous Amendment Bill 2018 are punitive and illegal.
CAK executive director Daniel Marube has written to the Clerk of the National Assembly seeking rejection of the proposed amendments.
"On behalf of the co-operative movement, we urge you to reject these proposed amendments on their entirety," said Marube in his letter dated May 14.
He sent the letter after a national co-operative leaders' forum with countrywide representation of the co-operative movement in Nairobi.
Part of the bill seeks to amend Section two of the Co-operative Societies Act by introducing a new definition by virtue of seeking to amend Section 17 of the CSA by making the existing provision to be sub-section which way of an ordinary resolution approved by the cabinet Secretary, members can resolve to create a class of members referred to as "Social Impact Members".
These members shall not be subject to the primary and normal requirement demanding that each member has to subscribe and purchase a given minimum number of shares in a Co-operative society the member wishes to be admitted into membership.
"The so called "Social Impact Members" shall, to the exclusion of other members of the society, only vote on resolutions relating to the Special Fund, the Investment Committee, the Special Fund Trustee and matters incidental thereto. This simply means that this special class of members only vote in matters concerning them and to the exclusion of the rest of the members," reads part of the letter.
The letter says there has been no consultations on the proposed changes and therefore according to International Labour Organisation laws, governments should consult cooperative organizations, as well as the employers' and workers' organizations concerned, in the formulation and revision of legislation, policies and regulations applicable to cooperatives.
The bill further proposes to amend bill proposes to amend the SSA by introducing a new section immediately after section 47, which deals with the establishment of the special fund whose sole source are monies received from social impact members.
Marube said these amendments are not minor or house-keeping by nature. "On the contrary, they have a potential fundamental negative effect on the co-operative sector. Who wants to bring down Africa's strongest 15 million member-owned movement and why?"
He sought to know wants to make a backdoor and illegal entry into the co-operative sector by riding on the bill.
"Who wants to profit and make capital out of the hard earned savings built in the co-operative sector over a long period?" asked Marube.