Kenya Power to review vendors' contracts amid customer uproar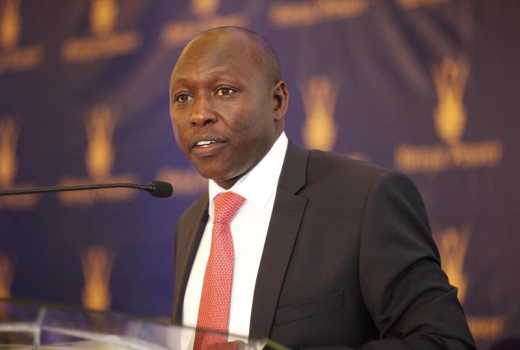 Kenya Power is in the process of renewing contracts with 15 agents vending its tokens after a huge outcry from customers over cost of electricity.
Managing Director Ken Tarus also offered a public apology, especially to customers that have been inconvenienced by the high costs as a result of estimated meter readings.
He attributed the public uproar to lack of communication between the State corporation and its customers.
Dr Tarus said they are in the process to reviewing the contracts with a view to seal the loopholes as they improve efficiency of the firm's token vendor platform in three months.
He was responding to concerns raised by senators, questioning why Kenya Power had outsourced its revenue collection yet it has a staff base of over 11,000.
"Fifteen agents exist in the system today. We are also going to review the contracts to check the exit clauses with a view to taking advantage of any existing avenues to protect our customers," said Tarus.
He said Kenya Power collects 65 per cent of its revenue and only 35 per cent is done by the agents.
Before the agents were signed up, he said, generating bills for the 2.2 million postpaid customers cost Sh910 million a year, but the cost had been reduced to Sh75 million.
"We are working with timelines to ensure this matter is sorted out," said the MD.
"We have now upgraded our system. We encourage customers with challenges to contact us so we can have a conversation. Those over-billed, their balance is credited while those who owe us, we discuss on how to offset the same," he added.
Narok Senator Ledama ole Kina questioned why Kenya Power has agents if it has the capacity to handle its 7.7 million customers, both postpaid and pre-paid.
"The Public Finance and Management Act is very clear on how money can be remitted to Kenya Power. Are these agents paid in advance?" he sought to know.
Tarus said they have also signed up mobile service providers Safaricom, Airtel and Telkom at Sh25 million on an annual basis, taking advantage of technology to reduce cost.