Nakumatt lifestyle evicted despite court order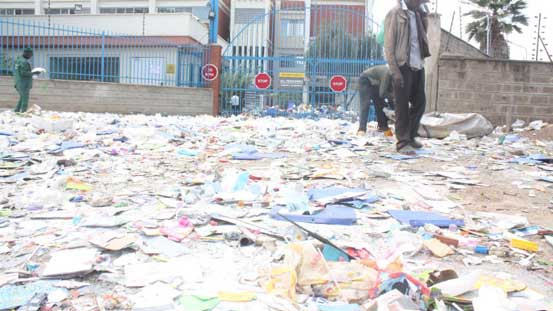 NAIROBI, KENYA: A group of people evicted Nakumatt Lifestyle from Hazina Trade Centre in Nairobi on Saturday night.
Witnesses said the group arrived at about 11pm and removed all goods from the store and loaded them onto lorries before ferrying them to Nakumatt headquarters along Mombasa Road where they dumped them.
The National Social Security Fund (NSSF), which owns Hazina Trade Centre says the collapsed supermarket chain owes it Sh73 million in rent arrears.
In December 2017, NSSF evicted Nakumatt from the centre over rent arrears for four months.
The pensions body also shut Nakumatt Lifestyle and clamped the retailer's vehicles after obtaining a court order.
In January, court allowed four Nakumatt suppliers to appoint an administrator of its assets and liabilities.
The move is to accelerate and complement recovery efforts and oversee the restocking of key branches in partnership with select suppliers.
The ruling by Justice Fred Ochieng's was a big win for Nakumatt Holdings creditors.