Huduma Card out in October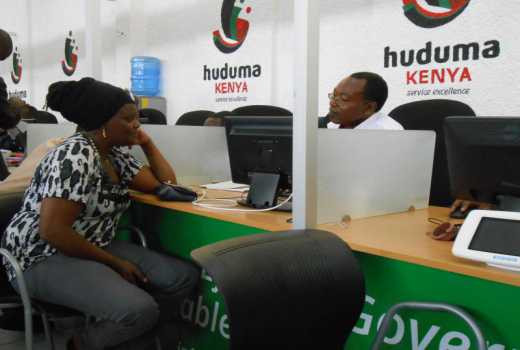 The Huduma Card, the country's first Government-owned multi-purpose social card, is to be rolled out later this year, the Huduma Kenya boss has said.
The card, billed as a payment gateway to provide a variety of electronic services and facilitate electronic processing of payments by card users to access both public and private sector services, has been undergoing trials across the country.
Huduma Kenya Chief Executive Officer Dennis Mutuku said the card was scheduled for October.
Electronic payments
He said the card would create a digital revolution in Government services.
Mr Mutuku said the card would target more than 14 million Kenyans in the next seven years.
"This will be the largest rollout of a formal Government electronic payments solution in East Africa and will see both the Kenyan Government and its citizenry benefit from the safety and convenience of electronic payments," said Mutuku.
The Huduma Card uses MasterCard prepaid payment technology and is expected to provide cardholders with the safety, convenience, and reliability of electronic payments. The card will be used at Huduma centres as well as Huduma online and mobile platforms to pay for services such as searches and registration of business names.