MPs fury at Sh7 billion Hazina tower's project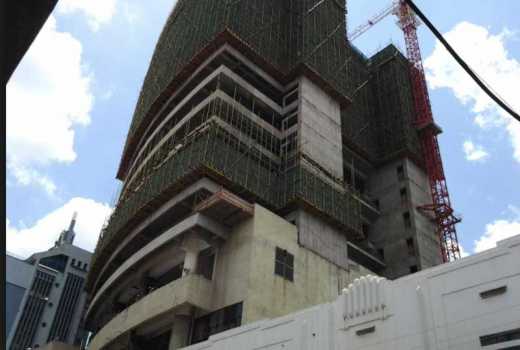 National Social Security Fund (NSSF) has resolved to scale down its Hazina Towers project from 36 storeys to only 15.
However, despite the Fund scaling down the project, it has not altered the contractual sum of Sh6.7 billion that had been budgeted for the project.
The Fund's management yesterday shocked Parliament's Public Investment Committee (PIC), chaired by Mvita MP Abdulswamad Mohammed, after they revealed that they had allowed the contractor back to the site to complete the works under the initial contractual agreement.
The NSSF management led by acting Managing Trustee Anthony Omerikwa could not explain why the cost of the 15-storey building had remained at Sh6.7 billion despite the scaling down of the project.
"If a decision was made to reduce the floors of the building from 36 to 15, then we expect the initial cost of Sh6.7 billion to be almost half of it. We don't expect the cost to remain the same," said Wajir West MP Ahmed Kolosh.
It was only after the MPs protested that Omerikwa and his team disclosed that talks were underway between consultants, the management and the contractor with a view to reviewing the cost of the project.
But the NSSF managers appeared to contradict themselves when they said despite the project having stalled for more than six years, it was progressing under the initial contractual agreement.
Project retendered
"This cannot be true. There has to be a variation of the contract unless if you want to hide some information from us," said Mr Abdulswamad.
The committee chairman wondered how NSSF allowed the contractor back to the site before agreeing how much they would pay for the works.
The MPs proposed the project be halted and the remaining works retendered.
"The construction on that building should be stopped and retendered so as to save taxpayers the billions of shillings that we are about to lose," said Kiminini MP Chris Wamalwa.
The MPs also directed the Auditor General to visit the site to ascertain the exact cost of the new building and the extent of work that has been done so far.
The project stalled in 2016, after experts pointed out that it was structurally weak and could not support the initial planned height, that would have made the building one of Africa's tallest.