Governors reject bid to slash county budgets by Sh18b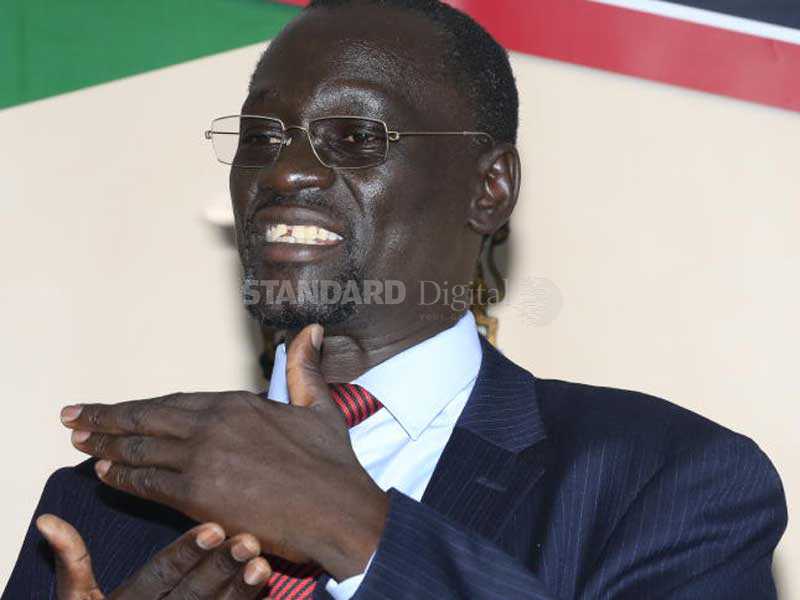 Governors have told the National Treasury to shoulder the burden of revenue shortfall in what signals a fresh battle for cash by the two levels of government.
Council of Governors (CoG) said Treasury could not arbitrarily cut revenue allocations to counties, citing risk of total paralysis of development programmes in the devolved units.
CoG Chairman Josphat Nanok said this yesterday while strongly opposing the proposal by Treasury to cut allocations to counties by Sh18 billion.
Mr Nanok termed the suggestion ill-advised, revealing that the 47 counties have pending bills to the tune of Sh99 billion.
The council said effecting the proposal would require amendment of Division of Revenue Act, 2017, County Allocation of Revenue Act, 2017, and all 47 county budgets.
The Turkana governor said counties were struggling to pay employees as well as meet other recurrent expenditures due to Treasury's delay to disburse funds.
Out of Sh302 billion for 2017/18 County Equitable Allocations, only Sh99 billion has been disbursed – representing 33 per cent of the total allocations.
Supplementary budget
On Wednesday, National Treasury Cabinet Secretary Henry Rotich asked senators to cut county budgets by up to Sh18 billion as he prepares a second supplementary budget, targeting national budget cuts of up to Sh60 billion.
"The Division of Revenue Act, Section 5, provides that the National Government will bear the revenue shortfall and in case of revenue over-performance, it shall be accrued to the national government," said Mr Nanok at the council's headquarters in Nairobi.
"The little disbursements we have received so far have been utilised to pay salaries and other recurrent expenditures. As it stands, the county governments are stuck with huge pending bills to the tune of about Sh99 billion," he added.
Nanok said this even as it emerged that only Nairobi, Trans Nzoia and Narok counties have received slightly above 50 per cent of their allocations.
Nairobi has since received Sh8.8 billion (57 per cent) out of its total allocation of Sh15.4 billion, Narok 3.3 billion (51 per cent) of Sh6.5 billion while Trans Nzoia has so far received Sh2.9 billion (51 per cent) out of its total allocation Sh5.6 billion.
The remaining 44 counties have received as low as 23 per cent, three months to the end of the current financial year.
"From our consolidate data, about 20 counties are badly off having received below 25 per cent of their allocations, about 24 counties are below 45 per cent and only three counties have surpassed 50 per cent of their total equitable share," said Nanok.
He said the counties were facing a tight financial crisis three months to the end of the 2017/18 financial year "as we have received about 33 per cent of the expected 75 per cent disbursements to date".
The council cited Article 219 of the Constitution that provides that "a county's share of revenue raised by the national government will be transferred to the county without undue delay and without deduction".
He further disclosed that Treasury had not consulted with governors on the proposed cut.
"...on this matter, and to this end, we are asking the National Treasury to honour its commitment to the counties and not arbitrarily make decisions without consultation," he added.