Blackface at 2018 Lunar year TV show: How Chinese and African cultural differences can affect business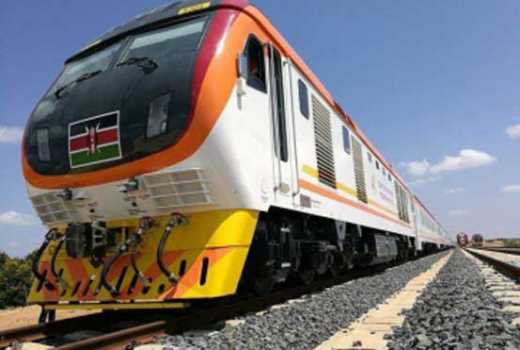 NAIROBI, KENYA: Reactions continue to top the social media in China and Africa besides attracting researchers' attention after a comedy sketch aired on China's February 15th lunar year's television show.
The skit celebrating China Africa relations was aired to more than 900 million viewers of 2018 CCTV New Year's Gala, an annual popularly watched variety show, whose theme was internationalisation of Chinese firms.
The skit titled "The same joy, the same happiness" was preceded by vibrant Ivorian, Gambian and Kenyan drum and dance troupes dancing to Shakira's Waka This Time for Africa followed by a "parade" and mandarin greetings from immaculate Kenyan SGR hostesses draped in their colourful maroon jackets, black skirts and yellow scarves ushering Nairobi, the stage of the skit.
Racism, stereotypes and cultural diversity
Critics felt the traditionally-dressed Chinese woman with black face and an artificial behind character acted by Lou Naiming, a renowned actress, playwright and producer who proclaims "I love China", exaggerated African female characteristics.
The black actor dressed up as a monkey with a basket on its head satirised Africans though the Chinese people view monkeys as wise animals that are consulted as depicted in Journey to the West, a classical Chinese novel. The comedy's background and inflated wild animals used as props depicted Nairobi as a bush and not the beautiful city with increasingly rising skyscrapers.
It is not uncommon to hear people in Africa call the Chinese "Ching Chang Chong" or have children imitate the "squinted eyes" or make fun of Chinese food and cuisine.
The skit whose plot was developed by StarTimes, a Chinese multinational that is leading in Cable TV business in Africa, clearly brings to limelight how unfamiliar with each other's culture and understanding the Africans and Chinese people are.
It opens a Pandora's Box on future engagements. It otherwise presents the need to unmask cultural diversities and Chinese corporates to engage competent African experts and practitioners.
Government owned corporates open statement
The organisers of the spring Festival Gala, China Central Television the predominant state television broadcaster and "the official mouthpiece of the Communist Party of China" used their platform to promote Chinese – Africa relations.
CCTV is part of what is known in China as the "central three" with the others being China National Radio and China Radio International. CRI, carried the story of the exotic spring festival gala staged in East Africa, an extraordinary splendour, song and dance brought by teachers and students of Confucius Institute at the University of Nairobi and employees of the SGR.
The Kenyan SGR hostesses host was China Road and Bridge Company, that built and the SGR. The largest Chinese State Owned Company now a big player in Africa's infrastructure industry has more than 135 ongoing projects.
CRBC and John Holland Group which maintain the SGR are subsidiaries of China Communications Construction Company, listed 103rd among Fortune Global 500 with $146,763 million worth of assets by end 2017.
Kenya, China's next factory of the world pilot case
The corporates made an open statement and restated to the world their commitment to work with Kenya towards its industrialisation.
On his first Africa trip in May 2014, Chinese Premier Li Keqiang visited Kenya amongst three other African countries and promised that China would encourage competitive companies to invest in Kenya's manufacturing sector, take part in construction of industrial parks, and support Kenya's improvement of product processing, competitiveness in global markets and promote Kenyan exports to China.
At the 2015 FOCAC Summit held in South Africa, Kenya's President Uhuru Kenyatta and China's President Xi Jinping pledged to support the China-Kenya comprehensive cooperative partnership to implement major cooperation projects such as railways and special economic zones.
Indeed Kenya is a main focus of The Belt and Road initiative that aims to reconstruct the ancient Silk Road linking Asia, Europe and Africa.
China has had positive economic impact in Kenya and other African countries. Chinese companies, which began their internationalisation following the reform and opening up in 1979, are clearly making a possibility statement to all developing countries.
Though attracting fierce reactions from around the world, the Nairobi skit opens space for more inclusive experience sharing, storytelling and analysis of the China Africa engagement, the economic impacts created and future possibilities while also unmasking the cultural diversities the engagement brings. Africa has experienced and credible media houses, researchers, consultants and analysts that will add value to this presumably governments owned dialogue.
Maisori is a Research Fellow on Chinese Investments in Africa and International Business Consultant at Growth Concepts International Ltd.