How powerful CS can stop royalty plan for communities in geothermal rich areas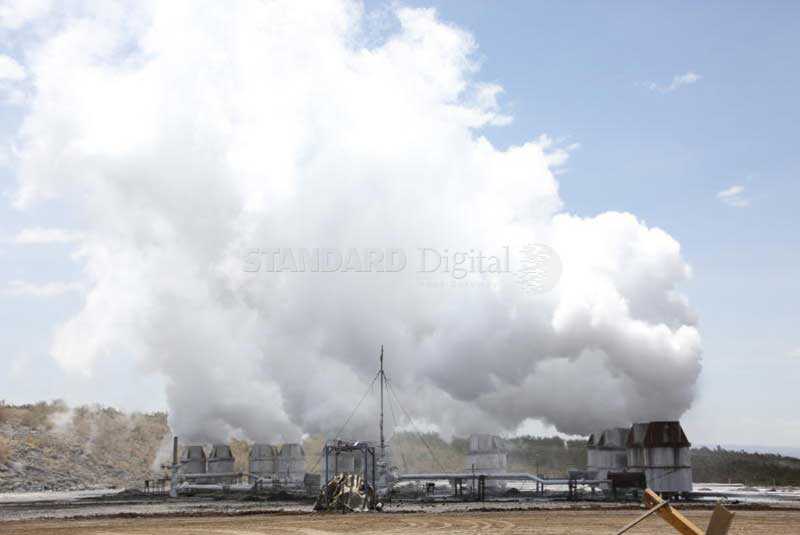 Communities living in areas bordering energy firms that use geothermal steam to produce electricity could start earning from the resource if a new bill sails through.
Geothermal is now the largest electricity source for the country.
The Energy Bill 2017 proposes setting up of a royalty fund where companies such as KenGen and OrPower 4 Inc will in the initial years pay up to 2.5 per cent of their geothermal revenues, which will be shared by the communities and Government.
The bill, however, dampens what would have been a party for communities in geothermal steam rich regions by giving immense powers to the Cabinet Secretary to do away with the royalties at will without consultations.
The bill was tabled in Parliament last week and is undergoing a public participation. The public can submit their comments on the bill to the Clerk of National Assembly by close of business tomorrow.
The bill proposes that geothermal companies pay up to 2.5 per cent per year of their earnings from the energy source in the first ten years as royalties. Thereafter, the firms will pay a royalty of between two and five per cent annually.
"The licencee shall pay a royalty on the value at the wellhead of the geothermal resources extracted of not less than one per cent and not more than 2.5 per cent of the value of geothermal energy produced from such resources during the first 10 years of production under the licence," reads the bill in part.
The community will be entitled to five per cent of what is in the royalty fund while the county government will get 20 per cent, with the national government keeping 75 per cent.
The bill does not specify how the CS can go about waiving royalties but only said this would be done to encourage investments in the exploitation of geothermal. "The CS may waive, suspend of reduce the royalty for any licencee in the interest of encouraging the greatest utilisation of geothermal resources," reads the bill.
The communities will receive their money through a trust fund managed by a board of trustees set up by the community.