Tanzania bans transshipment containers to Zanzibar through Mombasa port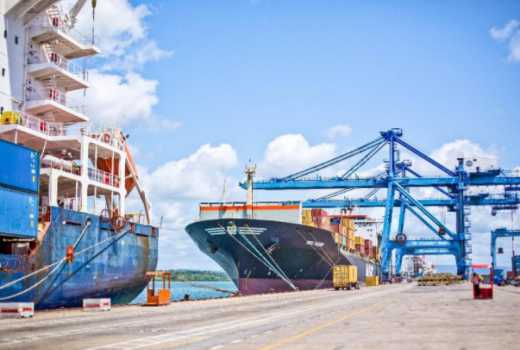 Clearing agents in Mombasa could be forced to lay off employees after a ban on trans-shipment cargo to Zanzibar by the Tanzania government.
The Tanzania Revenue Authority (TRA) has written to Kenya about the decision.
A spot check revealed 264 containers destined for Zanzibar being held at the port of Mombasa.
Traders who did not wish not to be named Thursday because of the sensitive nature of the matter said TRA had given them a window only to clear the containers already in Mombasa, but the ban was still in force.
The matter first emerged during an assessment on institutions, installations and facilities of the East African Community along the northern corridor at Kenya Ports Authority headquarters in Mombasa by the team leader of the East African Legislative Assembly (EALA) delegation, Kasamba Mathias.
Trans-shipments involve cargo brought to the Mombasa port and transferred to final destinations such as the Zanzibar islands using smaller vessels such as boats.
In a notice, Kenya's Commissioner of Customs and Border Control Julius Musyoki said TRA had reported increased cases of smuggling that adversely affected Pemba and Unguja islands.
He said the source of goods being smuggled into Tanzania had been traced to containers stripped at the Mombasa port.