No more power bills estimation, says CS Keter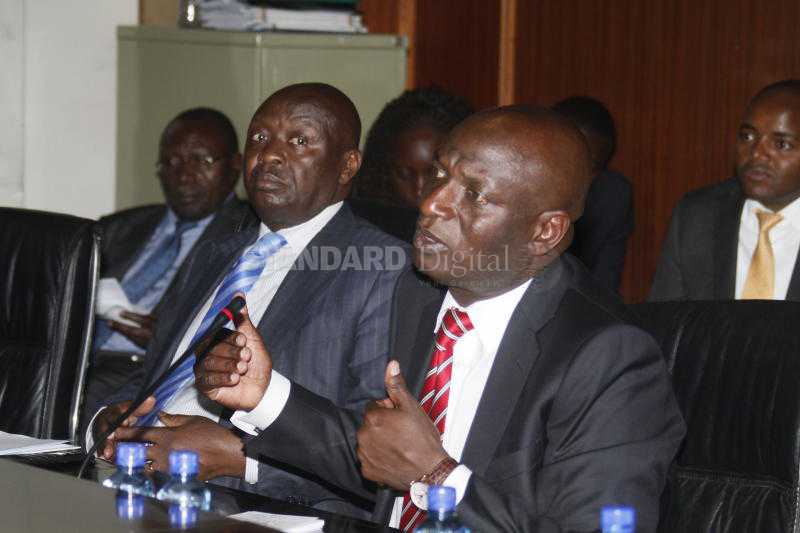 The Ministry of Energy has said there will be no more power bill estimations, which have seen consumers pay inflated charges owing to guesswork by meter readers.
Cabinet Secretary Charles Keter told a parliamentary committee yesterday that his ministry had asked Kenya Power to ensure that no consumer received estimated power bills.
"There will be no more estimations. If you do not read the meter then do not send the bill," he told the Energy committee that was investigating why the country was thrown into darkness in early January.
Mr Keter said to enforce the directive, Kenya Power had given meter readers a gadget that only works within a radius of 50 metres to ensure that they feed the consumption data when they are on location. Previously, the readers could just sit anywhere and estimate how much a customer had consumed, but when they did the actual reading later, they sometimes found they had underestimated the consumption.
To correct the error, they would load the extra kilowatt hours onto a consumer's power bill all at once.
On the seven-hour nationwide power blackout on January 9, Keter told the committee the failure was caused by a fault on one of the Dandora-Nairobi North lines.
Strangely, there was a similar blackout on the same day in January 2017.
The blackout affected most parts of the country including Coast, Mt Kenya, Central Rift, North Rift and Western regions.
"This initial fault led to other system disturbances that resulted in loss of power supply to all customers except those supplied from Nairobi North and Athi River 220/66kV sub-stations," said the CS.
Nakumatt offers suppliers debt deal
The newly appointed manager has given creditors the option of owning a piece of the ailing retailer in exchange for writing off Sh10 billion debt.