This is how much political parties spent on adverts in 2017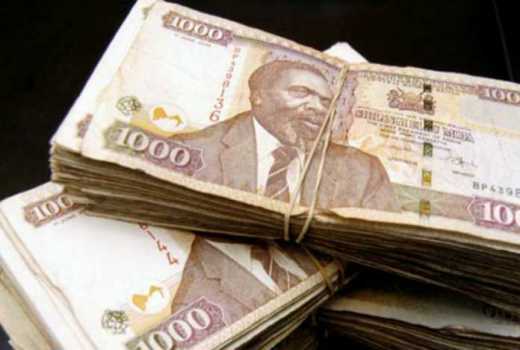 Tano Tena (Jubilee Party) and Mambo ya Badilika (NASA) are some of the political party slogans that rang in Kenyans ears during last year's campaigns owing to advertising across media platforms and live coverage of innumerable rallies.
Being an election year, 2017 saw political parties splurge on advertisements during campaigns in bid to woo voters and drum up support for their candidates.
An analysis by Reelforge Systems Limited breaks down just how much each political party spent on adverts in the period between January 1 and August 2017.
Jubilee Party was the top spender (Sh312,141,620) during the period under review accounting for 65 per cent of the total political party Ad spends.
The National Super Alliance (NASA) on the other hand spent Sh155,153,840 accounting for 33 per cent of the featured political parties Ad spends.
Maendeleo Chap Chap party came in third after spending Sh1,812,300 on adverts during the period featured.
Political parties advertised most on radio (57 per cent) and television (35 per cent) as compared to print which only accounted for 8 per cent of the ad spends.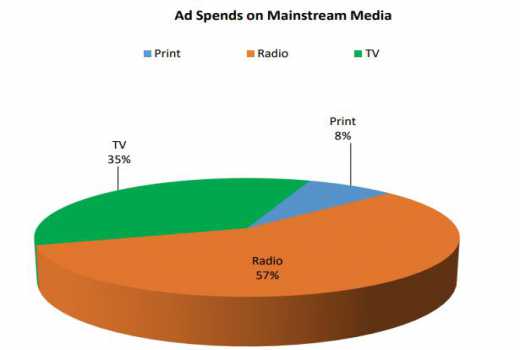 Adverts on Radio were spread out across vernacular, Swahili and English stations with the choice of station being guided by the political parties' target audience.
Jubilee Party channeled Ad spends across a wide variety of TV stations whose viewership is considerably huge countrywide while NASA advertised exclusively on one TV station. The adverts on TV increased as the general election date approached.
According to Reelforge systems limited, the highest ad spends were noted on TV and Radio especially during prime time when audience sizes peaked.
The spends were highest in July, accounting for 38 per cent of the total amount spent by the parties between January and August 2017. This was at a time when the top political parties, Jubilee and NASA held intensive campaigns in a bid to woo voters in various counties ahead of the August 8, 2017 General Election.
There was also a surge in Ad spends in February owing to the voter registration drive.