Now former Speaker Marende leaves Kenya Power board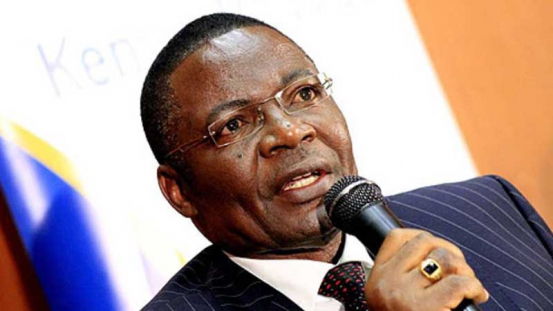 A former speaker of Parliament has been dropped from the Kenya Power board.
Kenneth Marende failed to get the backing of the Government, which is the principal shareholder in the electricity distributor, controlling more than half of the company's shares. He was chairman for two years.
No explanation was given for the change of heart over the two-time legislator for Emuhaya constituency.
New entrant
He was among the leaders from western Kenya who pledged their support for President Uhuru Kenyatta's re-election.
Until his appointment as director of Kenya Power, Mr Marende was affiliated with Opposition leader Raila Odinga's Orange Democratic Movement.
During his tenure, the firm was crucial for the State in connecting millions of homes to electricity – one of the achievements most cited by the Kenyatta administration.
Largest shareholder
The executive secretary of the Inter-Governmental Authority on Development, Mahboub Maalim Mohamed, is a new entrant to the board.
Zipporah Jesang Kering is among the newly-elected directors.
City lawyer Adil Khawaja, the managing partner of Hamilton, Harris & Mathews, was re-elected to sit on the Kenya Power board. He is also a member of the KCB Group board, where the State is also the single largest shareholder.