Wildebeest migration and SGR boost tourism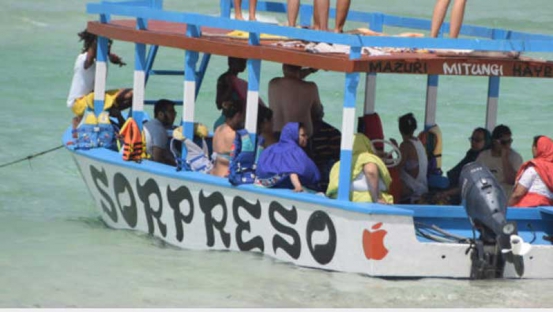 The Kenya Tourism Board (KTB) has reported an increase in tourist arrivals with key attractions being the wildebeest migration at Masai Mara and the Madaraka Express passenger train between Mombasa and Nairobi.
There is also an increase of charter flights to Mombasa from Italy and Poland.
The wildebeest migration started in June and is expected to continue till October.
"This attraction continues to bring many tourists to the Masai Mara. In fact, a single search of the Masai Mara on Instagram generates more than 50,000 posts, mostly from international visitors in the past month," KTB Managing Director Betty Radier said.
She said global influencers and celebrities including Alibaba founder Jack Ma and Italian fashion blogger Veronica Ferraro added to those keen to experience the magic of Destination Kenya.
Hotels at the Coast are recording an occupancy of between 50 and 60 per cent of tourists both local and international.
At this time of year, occupancy usually oscillates between 40 and 50 per cent at most hotels. The number of tourists visiting the coastal region increased significantly following the commencement of the Madaraka Express rail service. Launched just two months ago, the train has so far ferried more than 200,000 passengers between Mombasa and Nairobi.
Hoteliers say the service has opened up the coastal area to a new segment of holidaymakers.