Barclays' Africa exit draws nigh after Sh298b stake sale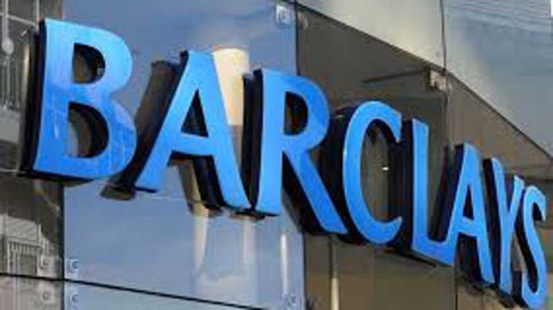 Barclays has announced it will sell shares worth Sh298 billion (R37.7 billion) in Barclays Africa Group as it steps up efforts to exit the African market.
The 100-year-old brand is set to fade from the Kenyan market in the next three years, which will see it rebrand and actively participate in the debt market across 12 countries in Africa.
The British brand had 62 per cent stake in the African business, but has had to sell its share following a regulatory requirement to limit exposure in banking after the 2009 global financial crisis.
"Barclays Africa Group Limited today announced that following the completion of South Africa's largest bookbuild in South African Rands, Barclays PLC has sold 33.7 per cent of Barclays Africa's issued share capital at a price of R132 per share," the bank said in a statement Friday.
Regulatory approvals
This reduces its shareholding in the African business to 23.4 per cent in overnight bookbuild that saw it sell 285,691,979 Barclays Africa ordinary shares at a price of R132 (Sh924) per share.
Barclays Africa Group Chief Executive Maria Ramos said the share was over-subscribed, which demonstrated confidence in the African unit.
The South African Public Investment Corporation, which owns almost half of the listed firms in the Johannesburg Stocks Exchange, reserved up seven per cent of the African unit of Barclays, to be taken up a later date after the necessary regulatory approvals.
"PIC will be the second biggest shareholder, pending regulatory approval which has been sent to Kenya and other regulators," said Ms Ramos.
The Barclays Group owns up to 68 per cent of the Kenyan unit. Ms Ramos clarified they would not be selling their stake in the units, but that the change in shareholding would only happen in the Africa Group holding company.
The group was created in 2013 when Barclays units in Africa joined up with the South African ABSA Group to form the African unit. Barclays now has three years to rebrand.
It was announced in March last year that Barclays PLC would reduce its shareholding over time. Central Bank of Kenya (CBK) did not respond to our queries on what the Governor Dr Patrick Njoroge felt about the timing of move and the new ownership structure. Sources had intimated that one of the big Chinese banks was keen on the Pan African lender, but Barclays clarified they had not made a substantive bid. "About 50 per cent of the investors were South African, but the bank now has a more diverse shareholding with no one big shareholder," said Ms Ramos. The South African regulatory authority stipulates that a shareholder with more than 15 per cent stake notifies the registrar of their intention to sell while one with 50 per cent must get the nod from the country's Finance minister.
Other projects
The CEO said independence from Barclays PLC would create several opportunities, which would ultimately result in benefits for different players. "This is a very exciting time for Barclays Africa. There is an opportunity for increased African ownership of our business through a planned staff share scheme as well as a broad-based black empowerment scheme that will contribute to the growth of an entrepreneurial culture," she said.
As announced in February, Barclays PLC has agreed to contribute approximately Sh95 billion (R12 billion) primarily to fund the investments required for Barclays Africa to complete the separation from Barclays PLC. The contribution will, in part, go towards investments in technology, rebranding and other separation projects.