CBK's governor Njoroge faces probe over multi-million-dollar scam
NEWS
By Reuters | Mar 17th 2017 | 1 min read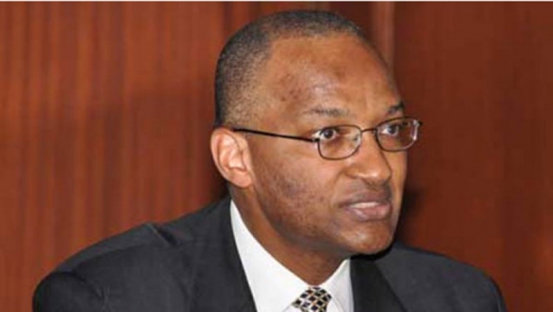 NAIROBI, KENYA: The governor of Kenya's central bank Patrick Njoroge should be investigated in connection with a multi-million-dollar scam at a youth employment programme, a parliamentary committee said.
Billions of shillings in public funds were stolen from the National Youth Service (NYS) in one of the biggest blots on President Uhuru Kenyatta's government. The scam, uncovered in 2015, could weigh on Kenyatta's re-election bid in the August 8 election.
The so-called NYS scam cost one cabinet minister her job and dozens of government officials and business operators have been charged with crimes relating to the scandal.
The Public Accounts Committee (PAC) said in a report issued on Thursday that detectives and the ethics commission should establish if Njoroge should be charged with abuse of office for failing to inform the government about "abnormal payments" requests.
Parliament will discuss the committee's report and decide whether to adopt or reject it. Adoption will make it official. Lawmakers might also vote to amend the contents of the report.
The central bank did not immediately respond to a request for comment.
Njoroge, who was appointed in June 2015, is widely viewed as a trustworthy senior official. He shunned some perks of his post, including a fleet of vehicles and a mansion in the leafy part of the capital, when he was appointed.
Three tips to help you negotiate a salary increase
Every career builder hopes that the path they have chosen will lead to their dream lifestyle. And as a fulfilling or satisfying career is multi-faceted, its definition is specific to the individual career builder.