Energy regulator approves coal-fired Amu Power plant in Lamu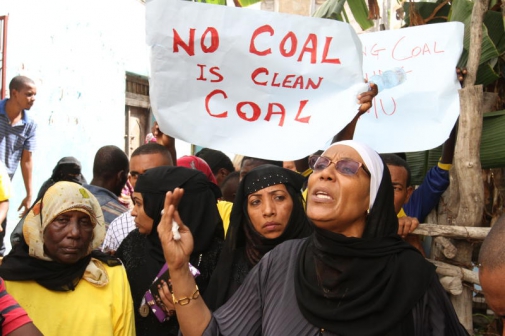 A controversial Sh200 billion energy project has finally received the go-ahead after protracted legal battles. In a notice in the Kenyan Gazette, the Energy Regulatory Commission (ERC) approved construction of Kenya's first coal-fired power plant in Lamu. ERC maintains that all environmental, technical and economic issues previously raised by rights groups have been sufficiently addressed.
"Taking the above reasons into account, the commission disallowed the objection. The decision is based on the objects and mandate of the commission envisaged under section 5 (a) and powers under section 6 (c) and (e)," ERC said in a Kenya Gazette notice. The regulator said the people affected by the project are not opposed to Amu Power Limited being issued with a licence.
"Their only concern was a fair relocation and compensation, which is being undertaken by the Government in liaison with the project affected persons," said ERC in the notice. ERC said all environmental concerns raised by Save Lamu will be addressed as the project is implemented. On technical matters, the regulator said the plant's location is "appropriate" and that it will supply the coast region with sufficient power while helping to cut energy costs of transmission and technical losses.
Amu Power, a consortium that includes Kenyan firms Gulf Energy and Centum, is spearheading the development of the power plant, with the Investment and Power Construction Corporation of China charged with construction. Construction of the power plant on 869 acres in Kwasasi, 20 kilometres off Lamu town, was scheduled to begin last September.
However, a section of Lamu's local community, leaders and environmental campaigners have united in opposition to the project, in what is slowly evolving into a fierce conflict between mega infrastructure and local community interests in a region caught in the dilemma of protecting its heritage while at the same time playing its part in nation building.
Kenya committed to reduce emissions by 30 per cent by 2030 according to the United Nations Framework Convention on Climate Change (UNFCCC). They say this project will increase emissions significantly.
"If the environmental impact from a coal plant is so acceptable, then how is it that all countries where the protection of the environment is taken seriously are stopping the construction of new plants and closing old ones," Francis Dyer chairperson of the Lamu Tourism Association says. Dyer also argues that the plant will result in health degradation for both humans and animals.
"In the US, four different studies on coal plants showed an average decrease in life span of 14 per cent, when the general tendency elsewhere has been an increase. The life expectancy in the coal plant areas is only 60 years, when the average in developed countries is now over 75." Lamu, a world heritage site, is known for its tourist attraction sites and its agriculture based businesses.