Capital Markets Authority to train 200 board directors on new governance regulations by March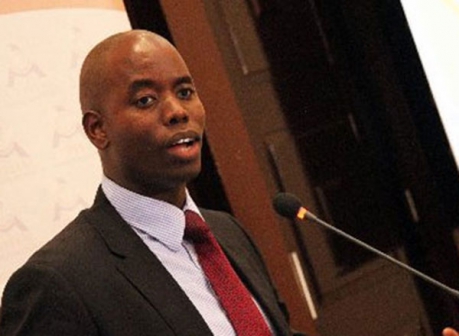 Francis Muthaura of Capital Markets Authority
Company directors will get training in new corporate governance guidelines that will kick in beginning March.
The new guidelines, published last year by the Capital Markets Authority (CMA), propose radical changes in the way listed companies are run to reduce conflict of interest and get early warning signs to safeguard investors' wealth.
The regulator has partnered with the International Finance Corporation (IFC), a member of the World Bank Group, targeting 200 directors this month.
"Companies that practice good corporate governance tend to carry lower risk and generate higher returns for shareholders.
"They have also demonstrated better performance and can secure cheaper capital and lower regulatory costs," said IFC Director for East and South Africa Oumar Seydi yesterday.
GIVE EXPLANATION
Last year, the regulator trained 80 chief executive officers and chief finance officers from listed companies in the Corporate Governance Code.
The new rules especially put the board of directors in the pole position in ensuring transparent and effective stewardship of companies.
The new code proposes, among other things, that directors shall not hold such a position in more than three public listed companies at any one time to ensure effective participation in the board.
It also sets an age limit for holding board positions at 70 years and the tenure of an independent board member at a cumulative term of nine years. Board members also have to declare possibility of conflict of interest and must not have been employed by the company in an executive capacity within the past three years if they are to serve in the board.
CMA expects listed firms to undergo a yearly governance audit after which the board shall provide a clear statement on the level of compliance.
"Listed firms will be expected to explain to the authority, shareholders and stakeholders the reasons for non-application or partial application, the time frame required to meet each application requirement and the strategies the issuer will put in place to progress to full application," said CMA.
Each issuer will be required to post on its website the completed reporting template and send the same to the regulator within four months of the close of each financial year. The guidelines also demand that information to the media should be released proactively on a timely basis.