Wellness products' uptake big boon for Kenyan hoteliers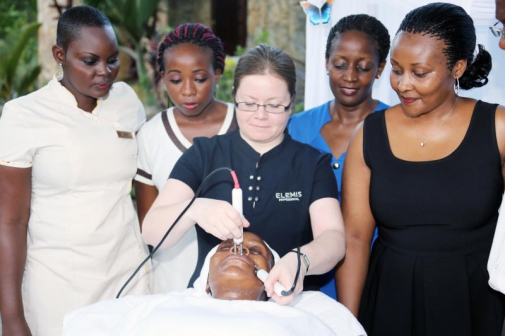 Nearly all major establishments in the hospitality industry have put up modern spa and wellness centres to cash in on the growing sub-sector.
Tourism stakeholders at the Coast - Kenya's premier tourist destination - say spa and wellness tourism has lately been on an astounding growth trajectory in the region.
"Despite the advancements in travel industry, travel today can still be bad for one's health. For example, airport stress and transportation hassles, jet lag and poor sleep, disruption of exercise routines as well as what we experience over Christmas and other festive periods,'' said Kenya Association of Hotelkeepers and Caterers (KAHC) Coast Branch Chief Executive Sam Ikwaye.
Ikwaye told Weekend Business that while wellness tourism is a relatively new niche segment within the global travel and tourism industry, most domestic and middle class travellers are now demanding for such services.
''These travellers keen on their wellness whilst on travel integrate healthy habits and activities into their lifestyles and their travel because today more than ever, people are unwell and increasingly so,'' said Mr Ikwaye.
To cash in on growing demand, many hotels are investing in nutrition and weight-loss programmes, spa, fitness and mind-body activities, beauty and anti-aging, preventive and personalised health services - all in the new concept of wellness tourism.
Worthwhile investment
For instance, Mombasa Serena Beach Resort and Spa has its own Maisha Spa which has continued to attract quite a sizeable number of in-house guests and walk-in clients seeking various spa treatments on offer.
Ann-Marie Kuria, head of spa services at the resort said since the introduction of spa and wellness services at the facility, they have have seen an increase in the number of clientele who come specifically for such experiences. "It is a worthwhile investment and we have remained busy, especially during the long festive season. The bookings have been overwhelming,'' she said.
Ms Kuria said that some of the services offered include massage treatments, facials, body treatments, including scrubs , body wraps, grooming, manicure and pedicures as well as waxing. She said some treatments, depending on a client's needs could last up to eight hours while others last for short periods of up to half an hour.
Mr Ikwaye, meanwhile, explained that some key drivers of the new niche market in tourist establishments include an expansion in the global middle class and the basic contemporary human need to rest, get rid of stress and experience other places and cultures.
"Investors are also following this trend because wellness is a strong consumer trend today. Both local and international visitors and wellness tourists are high-yield tourists who bring greater economic returns,'' he said.
Mr Ikwaye added that if well packaged, wellness tourism has the potential to support preservation of traditional cultures and natural assets.
General Manager Mombasa Serena Beach Resort and Spa Tuva Mwahunga said they have invested heavily in the business, with nearly all their units having spas. "We are moving with global trends and have invested in spa treatments that have become a must-sample for all cadre of guests coming to experience the Serena hospitality,'' he said.