Rising rent chokes low income earners in Kenya
NEWS
By Xinhua | November 5th 2016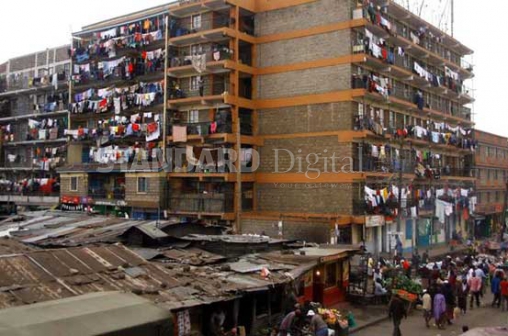 Kenyans living in smaller houses are grappling with higher rent rising due to growing demand for housing against limited supply.
Rent for small houses that include one bedroom, single rooms and bedsitters has been on the rise in Kenya. On the other hand, rent for bigger houses like three and four bedrooms has stagnated.
In several low income estates in Nairobi, a single room is now being rented out at an average $50 (Sh5,000), up from $30 (Sh3,000) less than two years ago. On the other hand, a bedsitter in the same estates is going for at least Sh7,000, up from less than Sh6,000 not very long ago, according to a survey.
In middle income estates, single room houses, though rare, are going for Sh7,000 while bedsitters as high as double the price, depending on the residential areas. Two and three bedroom houses in middle-income estates in Nairobi are going from Sh20,000 to Sh50,000, depending on the sizes.
Single-room
On the contrary, rent for the bigger houses, especially in suburbs on the outskirts of Nairobi, has stagnated due to excess supply following intense construction of apartments. "In my case, I live in a one-bedroom house and pay Sh11,000. Single-roomed houses are going for Sh6,000. Rent is becoming unaffordable for the small earner," said vehicle mechanic Simon Mageto, adding even in slums, single-room stone houses are going for Sh5,000.
The rising rent at the bottom segment of the market was one of the main contributors to higher inflation last month, according to the Kenya National Bureau of Statistics.
Inflation increased from 6.34 pe rcent in September to 6.47 per cent in October, with rent for single rooms rising 5 per cent in the last one year from Sh3,800 to slightly above Sh4,000. Analysts noted that rents at the bottom segment of the market are rising faster due to increased demand, amid low construction of the units.
"Most developers in the last few years have focused on the two and three bedroom houses, especially apartments, because they fetched higher rents. This led to an oversupply of the houses occasioning glut that has pushed down rents," said Antony Kuyo, a real estate consultant with Avent Properties.
The situation is different at the bottom segment of the market, where developers initially shunned. "If you go to very many low income estates in Nairobi, finding a vacant single room is a big problem but the same is not the case with bigger houses."
According to Kuyo, with the rising rent, developers have started to shift to the smaller houses as they realize that is where money is.