Agency cracks down on illegal gambling at shopping centres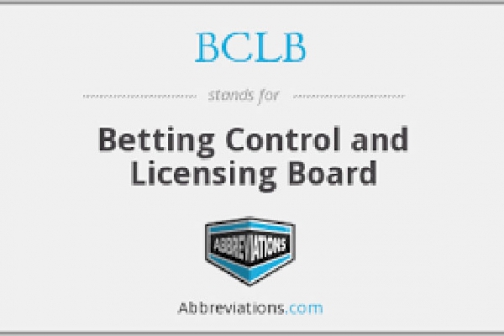 Betting Control and Licensing Board (BCLB) says most betting machines at various shopping centres countrywide are operated illegally.
Anthony Kimani Kung'u, the agency's chairman told Weekend Business that the Government will start shutting down illegal gaming and betting machines. He said most of them are operated illegally without licences from BCLB.
"None of these machines or shops are licenced by BCLB and their operations are illegal," Kung'u said. He said BCLB will confiscate, arrest and charge offenders. "I can promise that we will do away with the menace once and for all," he promised.
BCLB, which is a government agency under the ministry of Interior and Coordination of National Government, is tasked with controlling and licensing of betting and gaming premises, recovery of tax on betting and gaming, and authorising public lotteries.
"These machines are avenues through which underage gambling is taking root and the inability to regulate requires that they be done away with entirely. This is our policy at the moment," he said.
The BCLB chairman said they were working with the Interior ministry to ensure the problem is tackled. "I believe we are up to the task, and I can confidently say that in a few months we will have made measurable progress," he added.
He said the agency is in the process of formulating regulations that will require firms to undertake public awareness programme to avoid addiction. Also, they have advised all companies to ensure that at least 5 percent of their advertising space is dedicated to messages dealing with responsible gambling and protection of underage and vulnerable members of the society.
"Addiction and over indulgence or problem of gambling as it is often called can be tackled in several ways one being through educating the public on the dangers, two, through self-exclusion policies. However like in all aspects of life there are people who are prone to overindulgence and this can be seen in drinking," said BCLB chairman.
Kung'u said increased activity in betting will see the amount of money paid by betting outfits rise considerably in this financial year once a new tax bill is passed by Parliament. "We have made sure as a board that the benefits these firms are reaping will benefit the exchequer and the public through social good," he said.
SPORTS BETTING
Kungu said there are 10 major players right now in the industry and more than 30 license holders who are yet to join the fray. Some of the big names in the industry are in sports betting. They include Sportpesa, Oxygen 8, Betin, mCheza and Betway. There are also SMS lotteries offered by mobile telecommunication companies, online gambling sites and the oldest, Kenya Charity Sweepstake.
"We have come up with regulations targeting the mobile and online operations to bridge the gap that was there given that the Act which was enacted in 1966 could not anticipate betting operations that are anchored on advancements in technology," Kung'u said.
He said sports betting is different from the traditional casino. "Sports betting and casinos are actually very different sides of the same coin. You will find that people who frequent casinos are more interested in the games there and may not necessarily be the first ones to jump onto the sports betting bandwagon."