Safaricom to pay record Sh58 billion dividend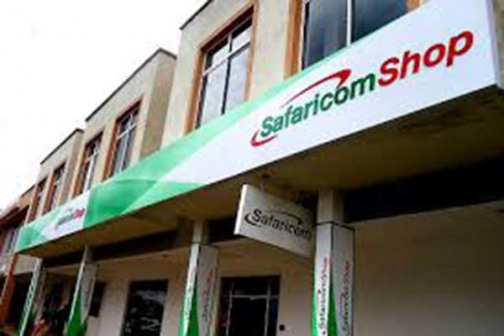 Communications service provider Safaricom will pay out a record Sh57.6 billion in dividends following yesterday's approval by shareholders.
The dividend payout, which is the largest ever made by a Kenyan listed company, will see each shareholder take home 76 cents for each share held plus an additional special dividend of 68 cents per share amounting to Sh30 billion and Sh27 billion respectively.
The extra dividend will be drawn from the company's Sh82 billion retained earnings and paid out by December 1, 2016. Safaricom Chairman Nicholas Nganga credited the additional windfall to exceptional financial results.
"This one-off distribution is a confirmation of the confidence that the board has in the company's strategy to continue generating more value for our shareholders," Nganga said.
The National Treasury, which owns 35 per cent of Safaricom, will receive Sh20 billion while the UK-based telco operator Vodafone will earn Sh23 billion.The British firm holds 40 per cent stake in Safaricom. The remaining amount will be shared among the company's other 600,800 shareholders.
CUSTOMER CARE
During the firm's Annual General Meeting at Bomas of Kenya yesterday, CEO Bob Collymore announced that the operator will hire more than 600 new customer care specialists to address customer service concerns among its clients. This, Collymore said will increase the company's call agent network by 30 per cent in a bid to accommodate the growing demand.
"We have since decentralised our business to create six key regions across the country because we realize that our customers do not only come from Nairobi but are spread out across the country," he said. "We will be hiring an additional 600 customer care agents to accommodate the volume of calls we receive which is quite high currently standing at over 400,000 per day," he said.
The new customer agents will be posted to the country's regional offices to boost operations. Safaricom managed to grow its total service revenue by 13 per cent from Sh156 billion in 2015 to Sh177 billion in 2015. While voice revenue still makes the bulk of Safaricom's revenue at Sh90 million, M-Pesa revenue is the fastest growing income segment for the company and currently stands at about Sh41 billion.
The company, however, stated that its foray into broadcasting and home broadband through the Big Box launched in May last year has not performed as well as hoped with the telco looking to leverage on new partnerships to drive adoption.
"We had a bit of a false start with the Big Box last year and we re-launched the product in September and it is selling well now," explained Collymore. "We also realised that we need to get fibre to the home hence the recent MoU signed with Kenya Power and we are also independently working with Nairobi County to use poles to channel fibre into homes since this is the most cost effective way in this market."
Safaricom is also looking to introduce new hardware for the service offering in a bid to remain up-to-date with emerging technologies. "We are bringing in a new box in the coming months and we are working with content providers to ensure there is a good range of content from both the international and local markets," he said.
Samsung recalls Galaxy Note 7 after battery fires
Samsung Electronics Co Ltd recalled all Galaxy Note 7 smartphones equipped with batteries it has found to be fire-prone and halted their sales in 10 markets, denting a revival of the firm's mobile business.