Kenya Airways posts Sh26.2 billion after tax loss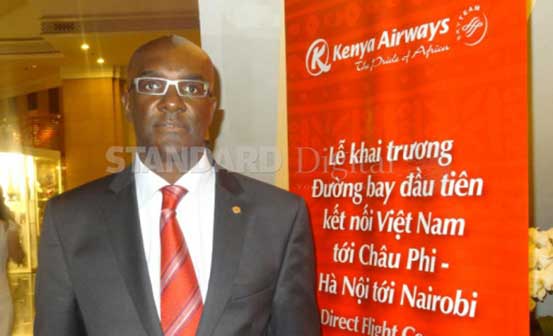 NAIROBI, KENYA: National carrier Kenya Airways has flown deeper into bigger losses in what complicates its turnaround plan.
The airline Wednesday posted a Sh26.2billion after tax loss for the full year ending March 2016. Last year, the airline reported a Sh25.7 billion after tax loss.
The sinking deeper into the loss making territory comes despite a painful turnaround plan it started implementing last year.
Kenya Airways has sold several planes, sold a prime plot near it headquarters in Nairobi's Embakasi and is in the process of reducing its workforce to make it profitable.
The airline also sold a prime-parking slot in the United Kingdom as part of its turnaround plan after receiving a bailout package from the government.
It said some of the strategies have started to bear fruit when it cut its direct costs from Sh76billion last year to Sh67billion.
Despite selling off some aircrafts, its fleet ownership costs surged to Sh29.5billion from Sh25billion last year.
The airline said its pre-tax loss reduced by 12.2 per cent to Sh26 billion.
Its new Finance boss Dick Murianki said gross profit improved during the period, showing the company was firmly on a turnaround footing.