Kenya seeks more private investment in public infrastructure plans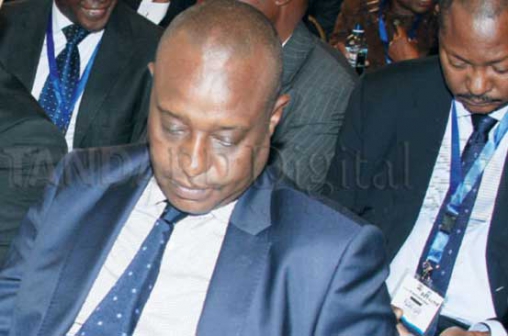 Kenya is seeking more private investment in state infrastructure to maintain the pace of spending on new railways and other vital assets while reducing the budget deficit, senior government officials said.
East Africa's biggest economy aims to cut the deficit to 6.9 percent of gross domestic product in the fiscal year starting in July from a forecast 8.1 percent for 2015/16, in a bid to reassure investors unnerved by the large gap.
Finance Minister Henry Rotich said the government had initiated several Public Private Partnership (PPP) projects to build roads, energy plants and housing. He did not give a value.
"The whole intention is to get most of the projects that private investors can take up so that we can reduce pressure on our domestic resources," he told reporters.
PPPs have been touted as a valuable route to fund new roads, airports, seaports, railways and power plants across Africa, a continent that struggles with creaking infrastructure.
But analysts say such financing has often stumbled over government guarantees and revenue sharing arrangements.
Irungu Nyakera, the principal sectary at the ministry of transport and infrastructure, told Reuters Kenya and others had to make such plans work to sustain investment.
"We just have to come up with other creative ways of raising funds other than through the exchequer," he said.
The transport ministry has one of the highest budgetary allocation this fiscal year, at 280 billion shillings ($1.8 billion), after decades of underinvestment.
"It is a huge leap from where we were, it is nothing close to what we need, but at the end of the day we still work within our budget," Nyakera said. He did not give comparative figures.
The ministry is working on projects that include expanding Kenya's main port in Mombasa and the Nairobi international airport, as well as new road projects around the country.
Kenya, which acts as a trade gateway for land-locked neighbours, is also building a new standard gauge railway, replacing the slower narrow gauge line, between Mombasa and Nairobi at a cost of 327 billion shillings.
The line is expected to open in June 2017, Nyakera said.
Investors from South Africa, the United States and Asia had expressed interest in parts of a $12.4 billion transport corridor linked to a planned port on the north coast, Nyakera said. Three initial berths are being built by a Chinese firm.
The project, conceived in the 1970s, aims to improve transport links for land-locked Ethiopia and South Sudan.