EABL toasts to Keg as net profit jumps 67pc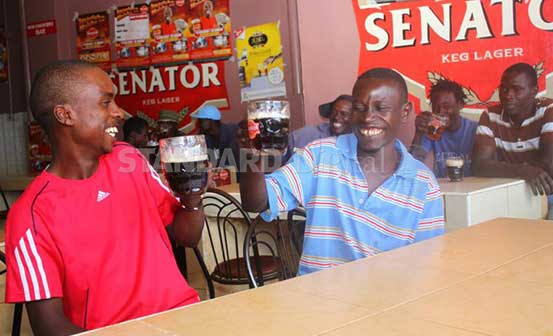 NAIROBI: Senator Keg sales more than doubled in the six months to December, helping East African Breweries' net profits grow to Sh7.7 billion.
EABL's net profit rose by 67 per cent from Sh4.6 billion on higher consumption of the low-end beer and a Sh2.2 billion gain booked from the disposal of its subsidiary, Central Glass Industries.
The brewer has proposed to pay Sh2 per share as an interim dividend. "We have delivered solid performance despite the challenging economic environment in East Africa," said EABL Group Managing Director Charles Ireland. He acknowledged that the instability in South Sudan and foreign currency fluctuations as the main challenges for the brewing business.
The firm's total volumes sold in the six months rose by a fifth, according to the financial results released last evening. Net sales from the increased volumes were up only 8 per cent to Sh37.5 billion – owing to the growth in low-cost keg beer.
A 500ml serving of keg beer retails at Sh50, less than half the price of an equivalent size of regular beer. The Government lifted excise duty two years ago on the low-end beer and kept its prices down in a measure to discourage consumption of dangerous alcoholic beverages among the poorer drinkers.
"Sales of Senator in Kenya more than doubled and it was the largest contributor to overall EABL growth," Group Finance Director Gyuri Geiszl said.
Kenya, which is the firm's main market, delivered the strongest growth in revenues at 22 per cent , while the other markets struggled. Sales from South Sudan, which is struggling with currency volatility and political instability, dropped by 72 per cent.
Sales on its mainstream beer brands across the four markets including Kenya, Uganda, Tanzania, Rwanda, the Democratic Republic of Congo and South Sudan, however, declined by 10 per cent. EABL is thought to have sold its glass-making subsidiary, CGI, for at about Sh6.5 billion as alluded to in the operating results released yesterday.
Proceeds from the disposal were used to settle part of its outstanding loans and helped the brewer reduce the level of debts it was carrying by nearly a quarter to Sh22.5 billion. "Total net borrowings (gross debt less cash) decreased by Sh6.5 billion due to CGI sale and strong operating cash flow," said the firm in a commentary on the performance.
The firm revealed it booked a Sh2.2 billion gain above the value it had attached to the subsidiary in its books. A South African glass manufacturer called Consol bought the facility in the second half of 2015. CGI was already making losses prior to its disposal, losing Sh101 million between June and December 2014, the brewer reported. That disposal also helped the firm reduce its finance costs by 38 per cent.