CA readies deployment of Sh3b Universal Fund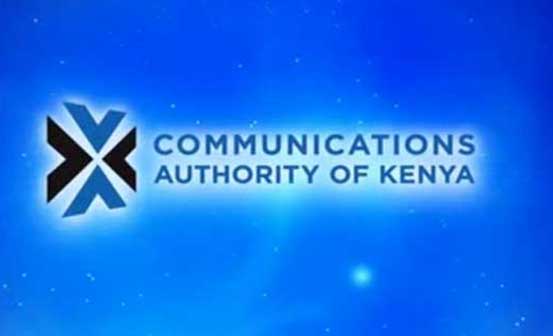 NAIROBI: Kenyans living in areas without access to broadband and mobile connectivity could soon get access to the critical infrastructure from next year.
This comes as the Communications Authority of Kenya finally begins deployment of the Sh3 billion Universal Service Fund (USF) collected from telecommunication service providers over the last two years.
"The authority has set aside Sh1.5 billion for the implementation of Universal Service Fund projects and we anticipate to embark on advertising tenders for infrastructure projects worth Sh1 billion starting September this year," said Dr Catherine Ngahu, chairperson of the USF's advisory council.
"The projects will include voice and broadband coverage in identified access gap areas with another Sh500 million going into developing Internet connectivity to learning institutions in the country," she said.
The fund was developed to provide a common pool of capital to fund connectivity in areas across the country that do not have. Ms Ngahu was speaking at the launch of preliminary findings of an access gaps study undertaken by consultancy firm Intelcon research and commissioned by the CA.
The study found that while connectivity has improved considerably since the first survey conducted in 2011, 45 per cent of Kenya's land mass and 6 per cent of the population does not have mobile network connectivity.
In addition to this, 60 per cent of the population is not connected to high speed Internet (3G). "5,655 sub-locations in the country have 100 per cent connectivity, 418 have less than 50 per cent connectivity while another 166 have zero connectivity although this number has almost halved over the last five years," said Intelcon Director, Mr Andrew Dymond.
Mr Dymond further states that Kenya has huge swathes of land mass that is sparsely populated making it near impossible to invest huge amounts of capital on ICT infrastructure since the returns are not guaranteed.
CA has further expressed concern over the slow build up of the fund suggesting alternative and innovative sources of financing into the kitty. "The country requires approximately $ 3 billion (Sh300 billion) to connect all areas of the land mass and the population to the ICT grid which poses the dilemma of whether the current contribution of 0.5 per cent of the Gross turnover from all commercial licensees, will facilitate the fund to meet its objective," explained Dr Ngahu.