Panari to open more star hotels despite declining tourism fortunes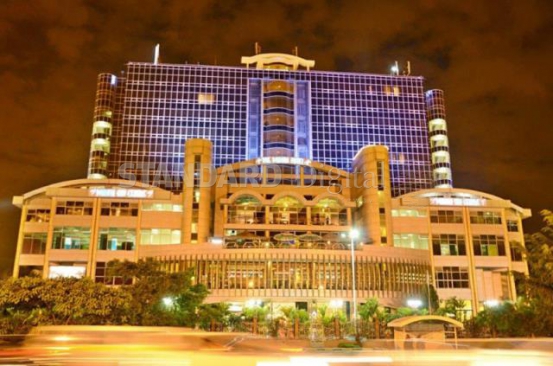 Panari group will open more hotels across the country, despite dwindling tourism fortunes. Panari Hotel Managing Director Patrick Marekia said they will soon roll out facilities across the country, with the first entry being in Nyahururu, where they are putting up a 100 room resort.
"The owners of Panari under the chairmanship of Bhagwanji Ratna have great confidence in Kenya hence their continued interest in supporting the country's economy by investing in the hospitality industry," said Marekia.
He spoke yesterday as the hotel marked the 10th anniversary. Marekia said the hotel has been popular with repeater guests, who have kept on returning to the hotel each time they land in Kenya. "One of these has returned 122 times, while another has been back 68 times. A good number has returned over 50 times while many more have been back for varying number of times," he said.
Panari Hotel has diversified its business by opening a multi-billion serviced apartment in Westlands area as demand for family holiday destinations peak. Mr Marekia said continued support from these has given them a great sense of satisfaction - a positive indicator of the hotel's product quality and service delivery.
He said Panari Hotel's architectural masterpiece design reflects contemporary architecture, comprising of three floors of square block upon which eleven floor oblong bedroom block stands.
The hotel also prides itself with an ice skating rink. "The rink is popular with several schools having become members of skating fraternity. One ice hockey team consisting of embassy staff from one of North American countries regularly plays at the rink," said the hotel veteran hotelier with over four decades to his credit said.
Apart from sporting, individuals skate for self exercise, figure skating or ballet on ice. The hotel recently started the Panari Ice Hockey league, a tournament where participating schools compete and the winner is crowned the champion of the Panari Ice Hockey tournament.
The tournament happens during April, August and December. The 136 roomed hotel complete with Jade Presidential suite, has a commanding view of the Nairobi National Park.
Panari boss said its proximity to Jomo Kenyatta International Airport makes it ideal starting and final port call for travellers transiting through Nairobi.
He said the facility has taken up Meetings Incentives Conference and Exhibition concept to grow business. "We have one of the largest meeting, seminar and exhibition capacity in Kenya. The eight meeting rooms have a collective capacity of 1,500 persons," he said.