Boost for Kenyan traders as Tanzania promises 24-hour cargo clearance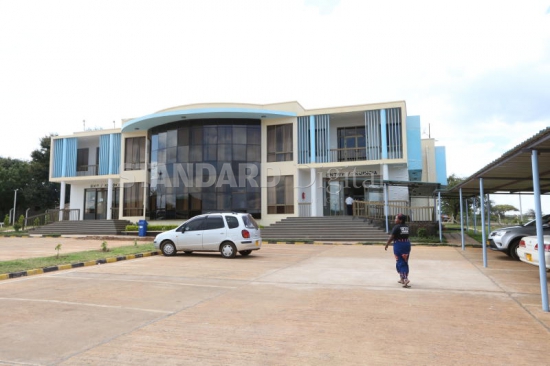 NAIROBI: The transport of goods from Kenya to Tanzania is set to become more efficient after the latter country announced plans to roll out round-the-clock cargo clearance at its border crossings.
Adan Mwakalobo, the officer in charge of customs and excise at the Holili border post, said Tanzania is determined to follow Kenya's example and clear goods on a 24-hour service schedule, which would be an improvement from its current 12 hours.
This comes as welcome news for Kenyan traders who had been waiting an average 27 hours as late as last month to get their cargo cleared to cross into Tanzania.
This new schedule would come on the heels of newly reduced border crossing times brought on by operationalisation of a One Stop Border Post (OSBP) at the Taveta-Holili border earlier this month.
"It had been taking us more than six hours to be cleared to enter Kenya, but this has now reduced to about four hours," said Emmanuel Mwindoo, a Tanzanian driver.
Ayub Kenga, a Kenyan who transports goods to Moshi in Tanzania, said waiting time at the border is now approximately 20 hours, down from 27 hours.
CLEARANCE TIME
The Taveta-Holili OSBP is the first of 15 such posts planned for the East African Community (EAC), where relevant agencies from both sides of borders will harmonise customs procedures to reduce clearance times.
Crossing EAC borders has until recently been characterised by repetitive procedures that waste time, particularly for traders. Importers and exporters have been required to comply with customs requirements in both the country of exit and the host country, a duplication of roles that adversely affects regional trade.
According to Trademark East Africa (TMEA), an organisation facilitating the construction of 13 OSBPs and operationalisation of 15 OSBPs, the synchronised posts are expected to result in lower commodity prices in the EAC, boosting trade competitiveness.
Daniel Muturi, the programme manager in charge of integrated border management and OSBPs at TMEA, added that the Taveta-Holili OSBP is expected to reach its optimal operational capacity once the upgrading of the 110km Voi-Taveta road — which links Kenya to northern Tanzania — is completed in 2017.