Tourism industry players in Kenya welcome new terrorism cover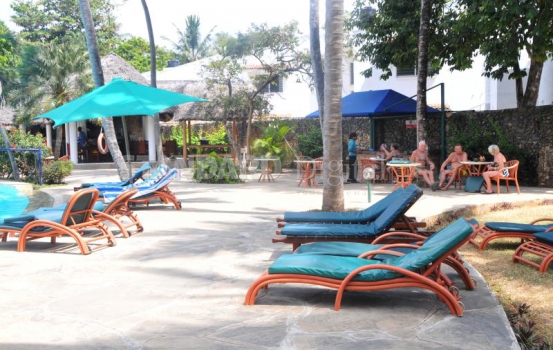 NAIROBI: Tourism industry players have welcomed a new local travel insurance policy for tourists amid rising insecurity. The partnership between AIG Kenya Insurance and Amref Flying Doctors will provide an inbound travel insurance cover for guests visiting Kenya on tourism related activities. The cover includes terrorism exposures to people visiting Kenya.
Kenya is regarded more prone to travel related risks than other countries in the region with a number of western countries advising their citizens against all but essential travel to the Kenyan coast and areas bordering Somalia. In addition, the recent Ebola outbreak in parts of West Africa had adverse effects on inbound travel to Kenya though there has been no single case of the disease in the country.
Kenya Coast Tourists Association chairman Mohammed Hersi said the cover will be available to all willing tourists and is not just a stop gap measure for the travel advisory period but a long term premium cover that includes terrorism related activities. "The cover will open up the entire country's tourism fraternity including areas prohibited by the travel advisories like the coast region and ensure tourist traffic flow is maintained. The Kenyan coast has been hard hit in recent times with the advisories resulting in low number of bookings," said Hersi.
IGNORE THE ADVISORIES
AIG Kenya Insurance Chief Executive Japh Olende said the company is proud to offer support to the tourism fraternity at this time through the insurance product.
"We are counting on players within the tourism industry to market the product to the countries issuing the advisories through the various travel forums. There are tourists who are willing to come and ignore the advisories if given the right information," said Olende.
But while hailing the move, Mike Macharia, the chief executive of the umbrella Kenya Association of Hotel Keepers and Caterers said more needs to be done for the sector to make meaningful recovery.
He said while it is true that foreign insurance cover has not been forthcoming, this has been informed by the advisories that are still in place.
"The local insurance cover for tourists is a good thing as it demonstrates the length we are willing to go in promoting our country as a tourist destination. However, we must also deal with the travel advisories as no plane from the traditional source markets is willing to fly hundreds to Mombasa under the current advisory regime," said Macharia.