Independent candidates fault IEBC over delays to publish their names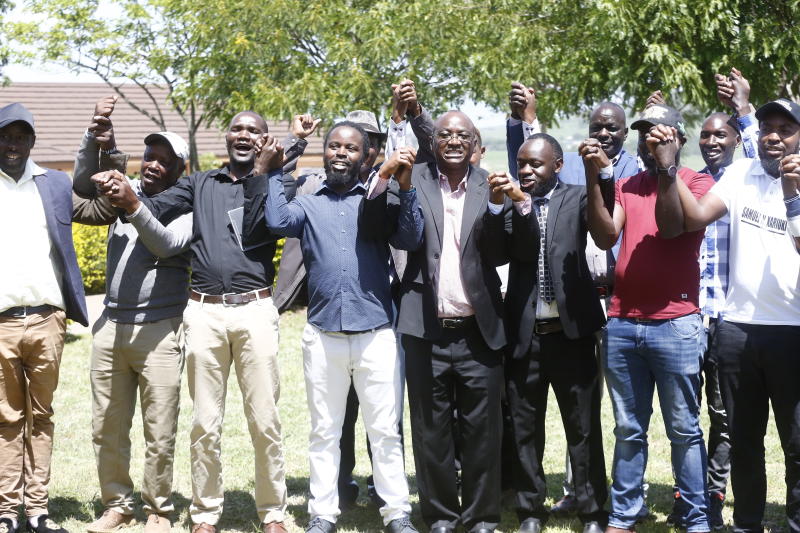 The Independent Electoral and Boundaries Commission (IEBC) is on the spot over failure to gazette independent candidates on time.
Chairman Wafula Chebukati had in April announced that the commission would publish the names and symbols in the Kenya Gazette by May 13.
Five days past the set deadline, IEBC is yet to make public the list, and the candidates are now crying foul.
Speaking at IEBC Nakuru offices, a caucus of independent candidates led by Francis Wachira accused the commission of jeopardizing their plans through unexplained delay. "Gazettement will give us the impetus to work on our plans. It is suspect that IEBC has failed to meet its own deadline on publishing our names and symbols," said Wachira.
He said the silence from the commission was frustrating and likely to deny them a chance to meet other deadlines spelt out in the IEBC calendar.
"The only answers we are getting from the regional offices is that our names have been submitted. We are losing time for other tasks yet the commission may not give an extension," said Wachira.
He added that delays by political parties to submit their final lists due to various disputes should not affect processes touching on independents.
"Why should challenges facing parties affect those vying as independents? It is unfair. If it was the reverse, we would be seeing parties get different treatment," said Wachira.
The candidates alleged that the situation could a plot to lock them out of the polls.