Governor who turned State House into chicken farm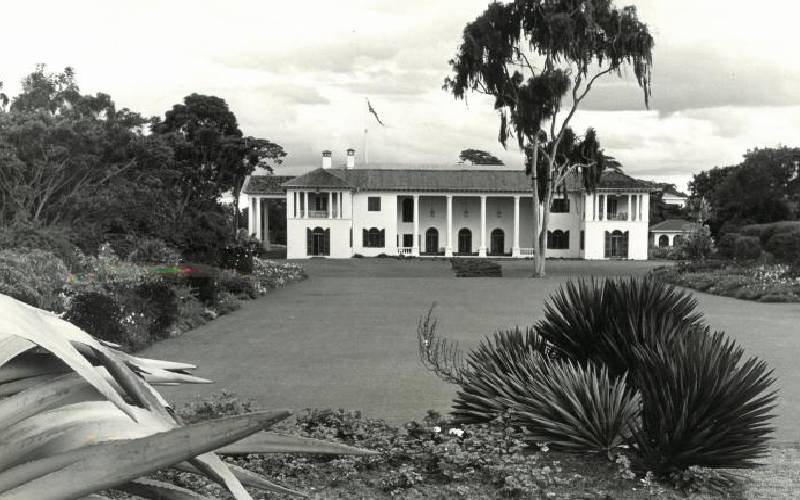 Government House, the imposing structure now known as State House, was constructed in 1907 with designs by British architect Sir Herbert Baker. It was to serve as the official residence of the governor who often worked at the old provincial commissioner's office (now a museum) next to Nyayo House before retiring to the house on the hill.
Among the governors who made 'good use' of Government House was Sir Edward Northey who served from 1919 to 1922. Sir Northey oversaw the change of the country's name from British East Africa to Kenya in 1920. While he enforced a policy that made Africans compulsorily work on privately-owned white farms, he is described in the book, Red Strangers: The White Tribe of Kenya by Christine Stephanie Nicholls as "a delightful man with no liking for protocols."
Perhaps it was his lack of protocols that made him keep wild animals in the hallowed grounds. It was not uncommon to meet a warthog or a hyena on the porch while lavish dinners saw cheetahs make "special appearances" scaring the daylights out of guests.
One guest narrates her experience as recorded by Elspeth Huxley in the book, Nine Faces of Kenya: Portrait of a Nation thus: "What should one do at a big dinner party, when something with claws seizes one's legs, tearing one's stockings… and the host noticing a disturbance, calls down the table, 'it is only the cheetah?'"
The guest said her love of the wild failed her the moment she saw a half-grown lioness scouring the dining room looking for tit-bits such as ham and curried beef as the governor casually walked into the "lion's house to make friends."
On her part, writes Nicholls, it was the governor's wife, Lady Northey (after whom a nearby children's dental clinic and a nursery school where President Uhuru Kenyatta began his schooling are named), who turned the attics of Government House into chicken coops.
At the end of their tour of duty, however, the Northeys failed to make provisions for their wild friends with the successor, Sir Robert Coryndon, complaining about the sheer expense of feeding the animals.
Most of the animals were later shipped to London while a top health officer in Nairobi had to inspect the entire house "because Lady Northey had never cleaned out the attics, now deep with chicken droppings." Could this perhaps be the reason a former occupant of State House, the late Mwai Kibaki, had such contempt for chicken droppings, hence his regular refrain bure kama mavi ya kuku?