The devolution goodies: How county projects have given Mt Kenya a facelift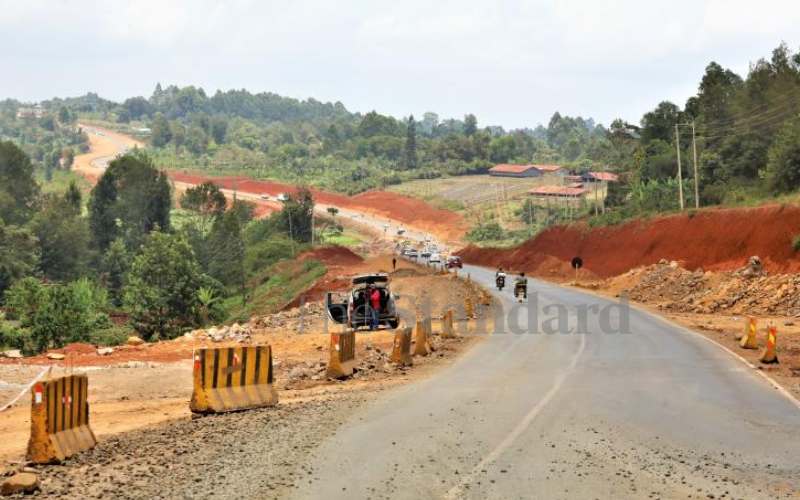 The drafters of the 2010 Constitution established devolution to decentralise the national government and bring resources closer to the people.
While it has had its fair share of problems in what has been described as teething problems, devolution has seen the rise of towns due to a number of reasons and key among them urban-rural migration as county staff settle in their working counties.
Towns like Kenol, Maragua, Sagana, and Makutano had stagnated in growth but they have slowly started showing signs of life after county employees were deployed to work in those areas.
The devolution concept has also seen a number of estates spring up after contractors who benefit from the county-based tenders built and sold mansions to staff in counties and other government officials.
Semi-arid area
Kabuta village in Murang'a along Murang'a-Sagana road, a semi-arid area could not attract locals but after devolution, the area has attracted investors who are beneficiaries of devolution.
Nyeri County Assembly Speaker John Kaguchia noted that the estate has breathed a new lease of life in Murang'a and Kirinyaga Counties as it is on the border of the two counties.
Murang'a Water and Sewerage company Communications Officer Jacob Mbuthia says since the establishment of Kabuta Estate, they have connected water to about 40,000 homes in areas which people had shunned before the onset of devolution.
"Devolution has opened the area which was considered as bare to an urban town and the move has also assisted the inhabitants of the area who are now benefiting from settlers since we have also connected them with water under the pro-poor program," Mbuthia told The Standard.
The construction of new markets in Mt Kenya region has also seen traders move from Nairobi to the towns to buy the agricultural produce a move that has seen farmers get money from their agricultural produce.
Some of the modern markets that have been constructed in Kirinyaga include Kagio fresh produce, Kibingoti modern market and Wanguru markets which have been financed by the County government.
"Development has been decentralised and implementation accelerated in grassroots and the enhancement of service delivery in critical sectors such as health and agriculture have seen Kirinyaga get a new lease of life as locals have been empowered financially," Governor Ann Waiguru said.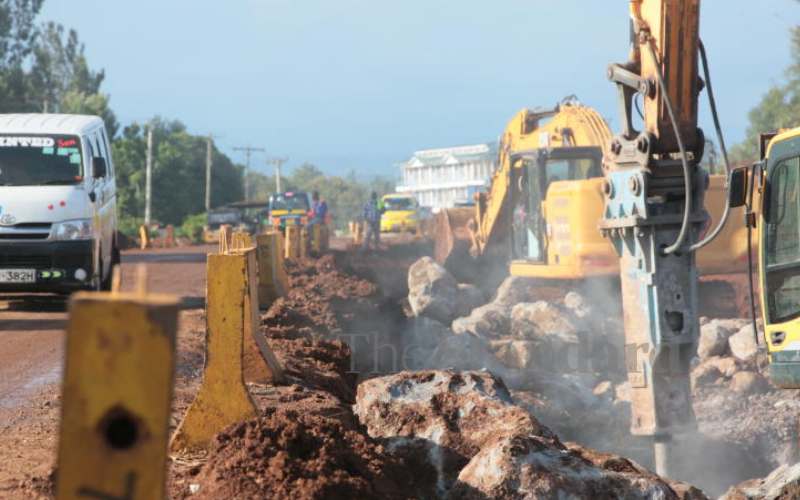 Maragua town in Murang'a South Sub-County which was before seen by many as a chang'aa brewing hub has also got a facelift after the devolved unit established a Sh500 million milk processing plant and has now attracted more investors who have established animal feeds, and seeds companies.
According to Antony Chege, Maragua has undergone a paradigm shift courtesy of devolution since vices such as insecurity have been dealt with.
"The establishment of the Murang'a Creameries Cooperative union has erased the negative history of Maragua town and is now becoming an industrial hub of Murang'a County. Other than the milk processing unit, other factories are being set up in the area thanks to devolution," Chege a community leader noted.
From the revolutionising of the dairy sector where farmers earned Sh17 per litre of milk, the devolved administration set up a minimum price of Sh35 per litre and thereafter grouped farmers into 38 cooperatives societies and purchased a cooler for each cooperative.
The milk processing plant now collects 100,000 litres of milk dairy from farmers across the county with the net effect of the program being other milk processing companies were forced to double up their prices to attract farmers.
Before the onset of devolution, there were no modern social joints such as hotels and clubs but after devolved units initiated street light projects, investors who are mainly the devolved unit staff or contractors took advantage and started a hotel and industry-related businesses.
"The street lighting program also saw small scale traders such as mama mboga and boda boda riders get more hours to conduct their businesses which means more money into their pockets," Nyeri County Assembly speaker noted.
On infrastructure development, Nyeri County boss Mutahi Kahiga says they have completed the first phase of the Asian Quarters Transport Termini through the Kenya Urban Support Programme funding at a cost of Sh540 million. This has changed the face of the Nyeri town, which is considered the regional headquarters of Central region.
Has been completed
"Further we have upgraded 32km of road within Nyeri Municipality and construction of one bridge at a cost of Sh50 million has been completed," he said.
For the Laikipia County government, the devolved unit has initiated a smart town initiative that elevates shopping centres to a level of towns with social amenities such as water and sewerage, and tarmacking of towns.
Laikipia Governor Ndiritu Muriithi says under the program close to ten towns' status has been elevated and this has spurred economic growth and that the program will be further entrenched by the infrastructure bonds which has since been approved by the Cabinet.
"We have elevated the status of Oljabet, Wiyumiririe, Nanyuki, Nyahururu, Rumuruti, Kinamba, Sipili, Karaba and other areas in the program that entails establishing high fibre optic cables and the program has been given a major boost by the infrastructure bond of Sh11 billion," Muriithi said.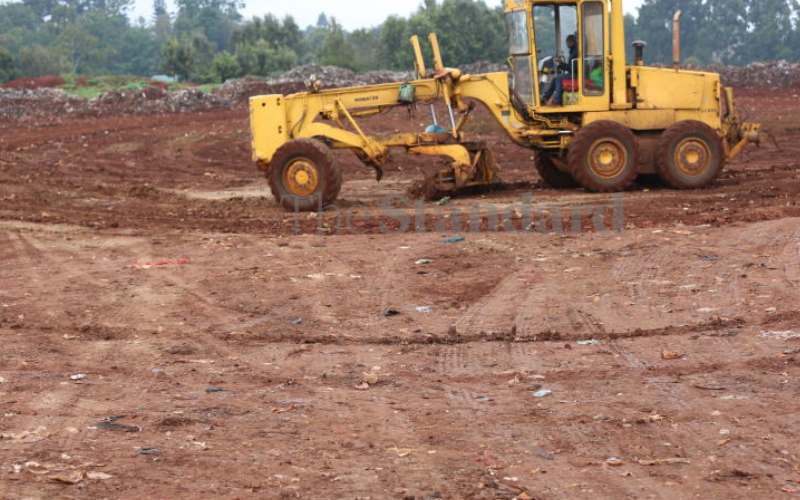 Counties such as Meru have established a Ward Development Fund which distributes funds to to all the 45 wards in the spirit of ensuring the last mile program for development projects. Sh2.7 billion has been disbursed in the last four years.
The Kiraitu Murungi-led administration has also created an intellectual platform identified as Meru Economic and Social Council (MESC), which brings together intellectuals, professionals and entrepreneurs of Meru, to generate ideas and develop a vision for rapid socio-economic transformation of Meru County.
But even as the devolved projects boast of a new lease of life, the county governments are still grappling with challenges of the poor working relationships between the two levels of government.
Other issues affecting devolution include corruption and nepotism while offering jobs and also a failure by the devolved units to involve locals in public participation before implementing a project.
John Ngaruiya a governance expert says such issues must be addressed so that the vision of the 2010 drafters can be achieved.
"We hear about the Treasury failing to disburse county allocation on time which destabilises devolution. Devolution has also created demigods who pay contractors whenever they want," Ngarauiya noted.