Insurance firms suspend Nairobi Women's Hospital services over graft expose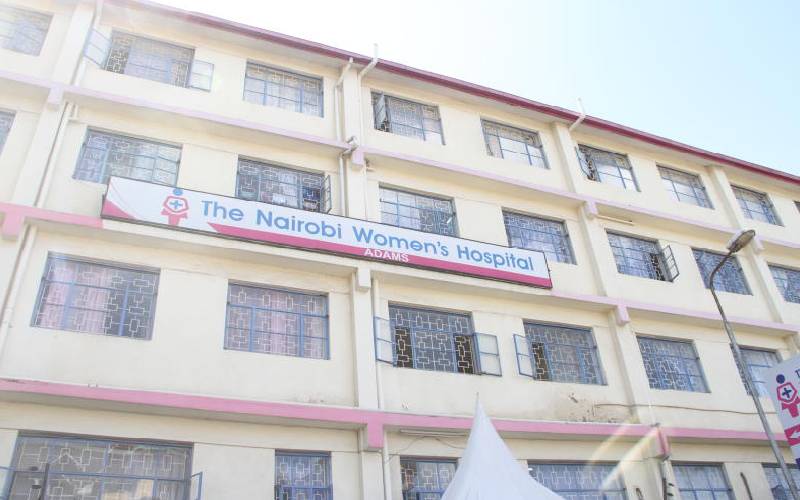 Following and expose in which Nairobi Women's Hospital medical officers are accused of recommending unnecessary laboratory tests, admissions and delayed patients' discharge to maximise revenue, three major insurance companies have suspended their services at the facility.
AAR insurance Limited, UAP Old Mutual Group and CIC General Insurance Limited have all suspended their services at Nairobi Women's Hospital beginning February 5, 2019.
In statement seen by Standard Digital, the insurance firms expressed administrative concerns with the facility and opted to suspend their services.
"Due to some administrative concerns, we wish to notify you that services at the Nairobi Women Hospital will be suspended effective February 5, 2020. As we work towards the resolution of the concerns, you may continue to access services from any of our accredited providers," read a statement from CIC General Insurance.
UAP Insurance further warned its customers that even cash payments to the hospital may not be eligible for reimbursement.
"Even cash payments to the hospital may not be eligible for reimbursement. We request you to seek services from alternative hospitals in our provider panel," said UAP in a statement.
AAR Insurance on their side told its customers that they suspended all their services at the facility and all its branches due to operational challenges.
The claims emerged after screenshots of conversations claimed to be from a WhatsApp group of Nairobi Women's Hospital staffers were exposed online.
The messages showed discussions where medical officers were allegedly directed by their superiors to make fake admissions to maximise revenue.
Launched investigations
The hospital board of directors has, however, defended the facility against the allegations and said that investigations into claims.
In a statement issued on Monday, the board said it is working with the Kenya Medical Practitioners and Dentist Council which is also probing the allegations.
"There are unfortunate reports in the media that some of the facility' staff are involved in a scheme to swindle members of the public," read the board's statement.
The board of directors said the claims were not in line with the hospital's mode of operation and had launched investigation.
"The claims are regrettable and we have already started investigations into the matter."