Ouko queries Kidero regime expenditure of billions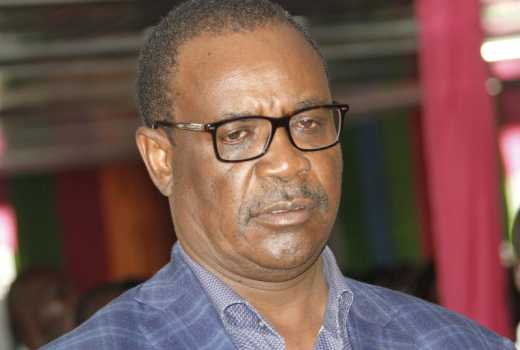 Former Governor Evans Kidero's administration irregularly spent Sh8.4 billion between July 2015 and June 2016 according to a report by Auditor General Edward Ouko.
Dr Kidero's administration did not pay all its local revenue for the financial year 2015-2016 into the County Revenue Fund (CRF) before spending it.
The report shows that only Sh2.8 billion was deposited against a Sh11.2 billion indicated in the receipts.
During the year under review, the local revenue receipts report totalled Sh11,237,972,877.
However, Sh2,829,526,519 was deposited into the CRF account, with the remaining Sh8,408,446,358 spent at source.
This violated the Public Finance Management Act 2012.
The audit was conducted during Kidero's tenure.
At the same time, his administration irregularly paid Sh480 million for legal fees.
The county paid Sh580,270,149 to external lawyers outside the Integrated Financial Management Information System (Ifmis), which is contrary to National Treasury provisions on processing such payments.
Further, the county government's actual expenditure on legal services of Sh580,270,149 exceeded its approved budgetary allocations of Sh100,000,000, resulting in over-expenditure of Sh480,270,149.
No authority for the supplementary expenditure was sought from the county assembly, contrary to Section 196(1) of the Act.
The city county was unable to explain payments to lawyers totalling Sh113,618,092, which were inadequately supported.
City Hall could also not explain the value of land in dispute, which led to the payment of Sh4.8 million to a law firm for legal services.
The county also spent Sh15.7 million in unplanned and unbudgeted for activities under the Department of Agriculture and Fisheries.
The expenditure was incurred for supply and delivery of "agricultural items for building purposes" (Sh2,912,136) and milk dispensing machines (Sh12,828,750).
The Auditor General also queries the use of restricted tendering to award a Sh17 million tender for the construction of a perimeter wall at Mji wa Huruma in May 2015, and Sh18 million for the rehabilitation and automation of Macmillan Library i n April 2015.