Recruiters warm up to virtual hiring in the wake of pandemic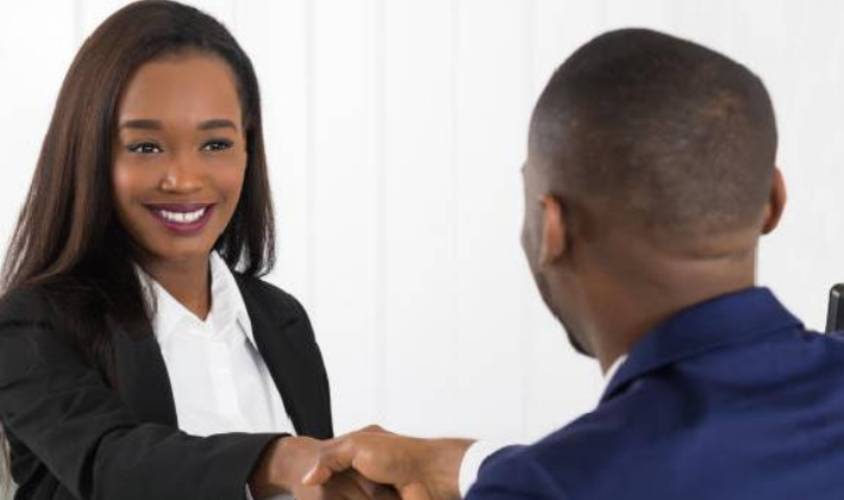 In-person job interviews could be a thing of the past following the lessons human resource departments have learnt from the Covid-19 pandemic disruption.
Many recruiting firms are warming up to virtual interviews despite the cost and challenges involved.
According to the Future of Work report by Fuzu, an online career coach, 70 per cent of talent professionals in international companies say virtual recruiting will become the new standard.
BrighterMonday Kenya Head of Marketing Pancy Maina says digital solutions are accelerating in the recruitment space to drive a more seamless process and improve the quality of candidates.
"There is no big risk in remote interviews. The virtual interviews are complemented by online skills assessment tools which assist in helping meet all requirements that a recruiter would get in the traditional in-person screening process," she told The Standard in an interview.
"The recruiters need to be versed with new digital assessment tools, which calls for an investment by HR departments in top notch tech tools."
Like various business processes in general, hiring has been vastly affected by the shift to remote work.
The Fuzu report says many companies in Africa remain apprehensive about virtual interviews as they seem to take some details away from the traditional in-person screening process.
"Face to face interviews allowed us to develop a personal touch with candidates and get a clearer idea of their personality and character. Hiring virtually has made this very challenging," the report said.
some barriers
Some HR professionals further revealed that hiring seems to take longer than expected as recruiters and candidates try to navigate virtual interviews.
Just like working remotely, hiring remotely brings with it some barriers such as Internet connectivity, power outages and distractions at home.
"Despite these challenges, virtual hiring might be here to stay, with 70 per cent of talent professionals in international companies saying that virtual recruiting will become the new standard moving forward."
It further says companies around the world are seeking a wider talent pool, warranting the adoption of automation tools and artificial intelligence in the hiring process.
With the Harvard Business Review reporting a more than 25 per cent improvement by online talent platforms than by humans alone in identifying talent, hiring technologies are now disrupting the market.
Digital labour tools not only boast of hiring but also of managing, retaining and developing employees.
Fuzu says that companies that leverage digital labour platforms could have a 275-basis point improvement to their profit margins.
African companies have the potential to raise their output by up to nine percent and reduce employee-related costs by up to seven per cent when they employ digital hiring tools.
"I changed my recruiting strategy. I stopped recruiting to fill a position, and I am now recruiting according to the candidate's performance and potential," the head of HR at Chloride Exide told Fuzu in the survey.