Tilisi mixed-use project takes shape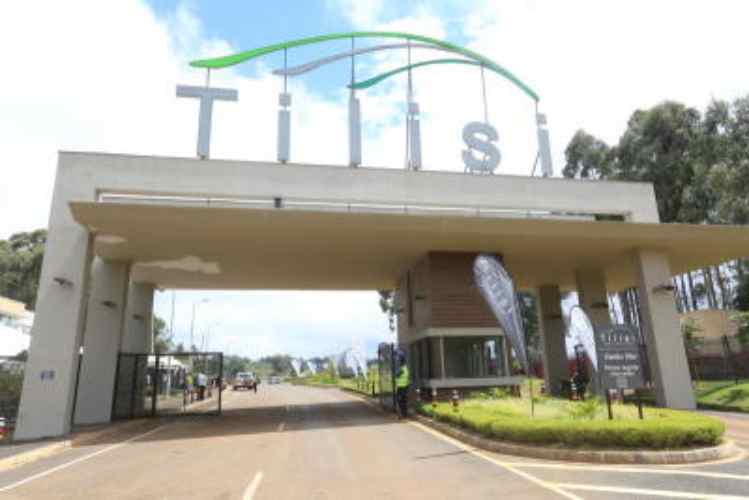 A 400-acre mixed use and controlled development on the outskirts of Nairobi is taking shape after breaking ground in October 2019.
Tilisi, located off the Nairobi-Nakuru highway near Rironi in Kiambu County, has various projects at different stages of development, with some already completed.
Tilisi Living is a concept that highlights all residential developments at Tilisi. It has Tilisi Views, which is now complete.
Tilisi Views has seven different villa designs. Phase one of Tilisi Views consists of three, four and five bedroom villas. They are constructed on approximate eighth, quarter and half acre plots.
The three-bedroom units with two bathrooms are selling at Sh21.5 million and the highest, which are five bedroom villas at Sh67 million on cash pay with six months installments.
On mortgage terms, the above prices are adjusted to Sh23 million and Sh69 million respectively.
Tilisi Developments Co-Chief Executive Ranee Nanji says there are more options.
"We also offer property seekers the option to purchase a half-acre serviced plot and build their very own," she said during a media tour at the site last week.
Value for money
"We have six different villa designs to choose from. Our villas are competitively priced, giving superb value for money, quality of build and amenities such as the clubhouse with children's play area and swimming pool."
The second phase will consist of five types of three- and four-bedroom units.
The whole development will be supported by shops, schools, hospitals, parks, a 6.8km jogging track and medical centre among other amenities.
Ms Nanji said they will spend Sh4 billion on infrastructure alone, with the value of the whole development put at about Sh50 billion.
The developer has tarmacked roads and dug boreholes, while Kiambu County Government is working on bringing in piped water.
"We have so far sold about half of the 400 acres. This includes our Tilisi Views alone, which occupies 42 acres, with an acre going at between Sh25 million and Sh43 million depending on what one wants to do on it," said Nanji.
Tilisi View Phase One is almost sold out and they hope to start the second phase early May.
"Majority of our buyers are young families who want to own a home and we have linked up with banks namely Standard Chartered, Stanbic, NCBA and Prime Bank to help them get financing," she said.
"Our vision is to provide a city and homes for Kenyans for generations to come and that goes by the infrastructure we are putting up."
About 12 companies have bought land at Tilisi including Maisha Developments, which is putting up Maisha Mapya and Maisha Makao housing units on a 10-acre piece.
Africa Logistics Properties, which is a specialist integrated property investment and development company, has also set shop there.
It plans to establish a 100,000-square metre international standard warehouse on 49 acres of industrial zones within Tilisi's Logistics Park.
Other investors include World Wide Movers, Toyhouse, IOTA Construction and Engineering, Patronics, QHB and Unifilters.
Maisha Housing Chief Executive Kavit Shah said they have early-bird offers, with a two-bedroom apartment selling at Sh4.4 million and three-bedroom unit Sh5.9 million.