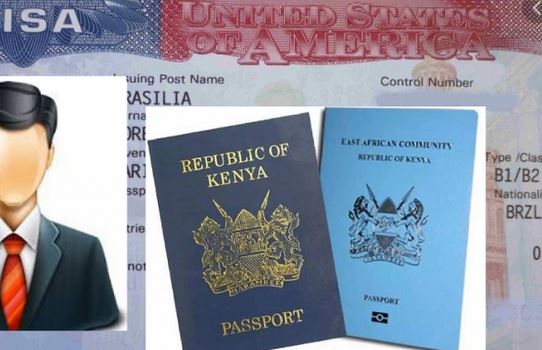 Kenya's passport remains the best to own in East Africa compared to its six peers.
This is according to research conducted by world-leading offshore consulting firm Nomad Capitalist.
Passports were ranked on visa-free travel, international taxation laws, global perception, dual citizenship, and personal freedom.
The firm ranked the best passports in the world by scoring 199 different passports in five categories.Kenya scored 48 points out of the 199 total passports same as Cape Verde, Armenia, Philippines, and the Dominican Republic.
Read More
Under travel, it scored 72 points, taxation (20), and perception (30) while dual citizenship and freedom the same at 20, making it rank position 123.
Early this year, The Henley Passport Index ranked Kenya at number 72, eight places lower than its position in 2010. Kenya was at position 64 in 2010 and leading in the East African region with a visa-free and visa-on-arrival score of 65.
However, in the Nomad Capitalist, Kenya still commands a relatively high score in comparison to its East African region neighbours, with visa-free or visa-on-arrival access to 71 destinations globally scoring 72 points against Tanzania and Uganda at 71 and 67 respectively.
Tanzania and Uganda were ranked the same position 125 with 47.50 points each.
Zambia, Malawi, Lesotho, Botswana, and Jamaica, among other African countries, scored above Kenya at position 118,113,116,101 and 106 respectively in the same country ranking category.
South Africa ranked position 99 with 60.50 scores. Passports from Sweden, Luxembourg, and Ireland are the best in the world to own.
This year, three countries came out on top with Sweden, Luxembourg, and Ireland all scoring 114 points.
Sweden which ranked second on the index last year has climbed its way to the very top thanks to visa-free travel to 186 countries, high levels of personal freedom, and an excellent global reputation.
Luxembourg is tied for first and maintains its place at the top of the list for the third year in a row, having climbed its way up from tenth place just three years ago.
Luxembourg grants its citizens high levels of freedom, has an excellent global perception, and fortunately for ex-pats living there, it recently became easier to naturalize as a citizen.
The Irish passport also came out on top thanks to having one of Europe's lowest corporate tax rates, high visa scores, and an excellent global reputation.
The top ten countries are Sweden, Luxembourg, Ireland, Switzerland, Belgium, and Finland.
The rest are Portugal, Singapore, the Czech Republic, and Malta.
The British passport ranks highly at number 11 as its citizens can visit 185 countries visa-free, are almost always allowed to hold another citizenship, have relatively high levels of personal freedom, and are thought-about quite highly abroad.
Unfortunately for Brits, it is more difficult to become legally tax non-resident when moving abroad.
By comparison, the US passport, which ranks at number 40, also allows visitors to visit 185 countries visa-free, but citizens are taxed on their worldwide income no matter where they live and are not perceived as highly as their British counterparts.
Japan, which ranked 21st on the list, is the best passport for traveling with access to 191 countries visa-free.
According to the research, the worst passport to own is the Afghan passport.
This passport only allows entry into 26 countries visa-free, its citizens are often refused entry to a substantial number of countries and also encounter substantial hostility, its citizens are strictly forbidden to hold other citizenships and they also experience less freedom.
Iraq is second-worst, with travel permitted to 28 countries, low perception from other countries, and low levels of freedom, and Yemen is third from the bottom.