Nyeri's commercial real estate beats Nairobi, Mombasa markets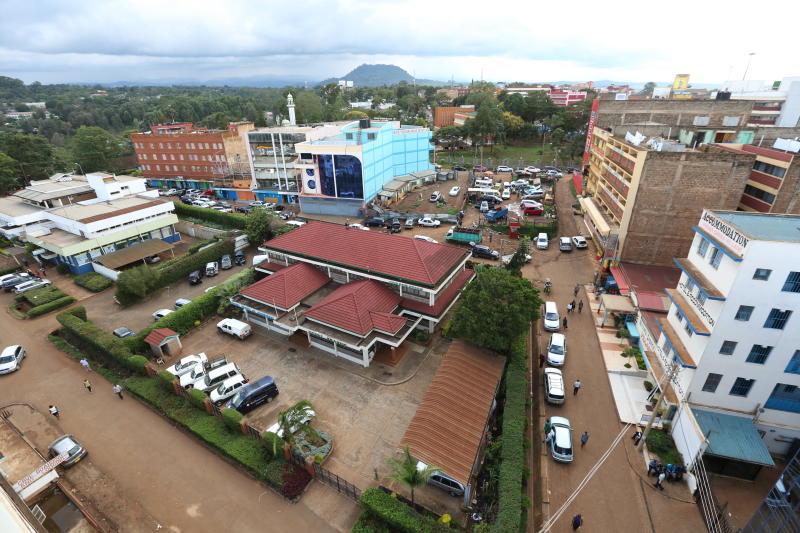 Nyeri has outperformed big towns like Nakuru, Mombasa, Kisumu and Nairobi in commercial real estate development. This is according to a new report by Cytonn Real Estate.
The report shows Nyeri's real estate market performance improved in terms of investment returns.
"Our outlook for the performance of the real estate sector in Nyeri is positive, with the investment opportunity being mainly in the land sector in site and service schemes, which recorded a relatively high capital appreciation of 19.1 per cent per annum...," said Johnson Denge, the senior manager for regional markets at Cytonn Real Estate.
The average residential rental yield was at 5.1 per cent in 2019, up from 4.1 per cent in 2017, with a slight decline in the commercial sector to 12.1 per cent from 13.5 per cent in 2017, and a growth in capital appreciation of land to 19.1 per cent, from 17.3 per cent recorded in 2017.
The report says Nyeri's market is expected to continue recording improved performance, supported by devolution, which has opened up Nyeri town,.
It has attracted government institutions and private investors, creating demand for office and retail spaces and residential units.
Nyeri has been ranked the 12th richest county in terms of GDP per capita in the country at Sh958,000, meaning residents have high-purchasing power.
Take a quick survey and help us improve our website!
Take a survey
This has led to a growing demand for property, tourism, boosted by key attractions like national parks and Lady Baden Powell graves, resulting in demand for hospitality services, growth of small and medium enterprises.
Nyeri's residential sector recorded improved performance, with an average rental yield of 5.1 per cent, compared to the 4.1 per cent in 2017, attributed to an increase in demand, with the occupancy growing by eight per cent from 82 per cent in 2017 to 90 per cent in 2019.